Atomic WhoIs Explorer suggests saving
email addresses

and

other contacts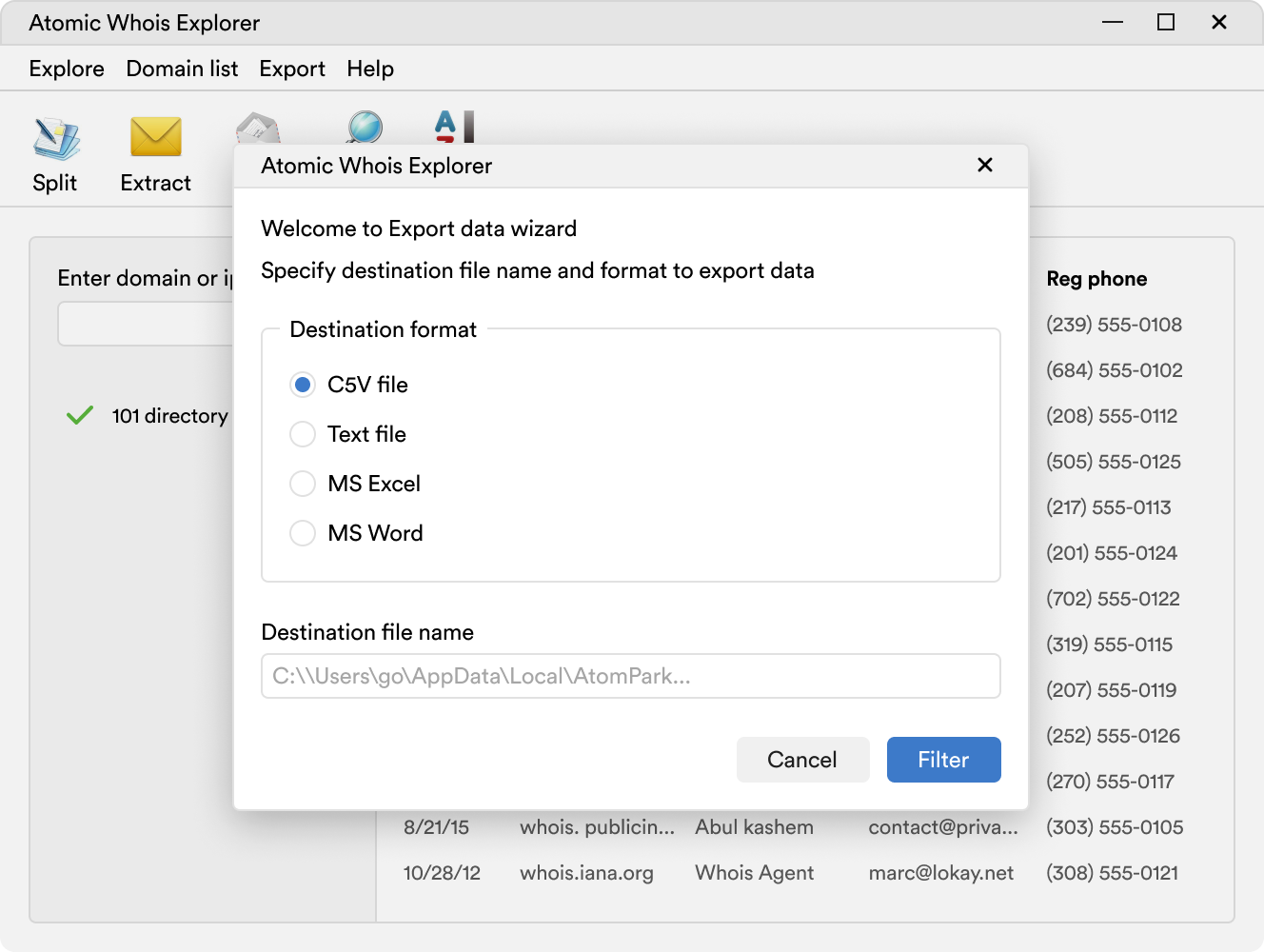 Atomic Whois Explorer is an email address automatical extractor that collects domain owner email addresses and other contacts from global WHOIS database.
Created a new algorithm for WHOIS servers' automatic search
Saving results in some cases in some cases was failing
View WHOIS information about an IP address or domain in several variants
Atomic WhoIs Explorer as an
email collector

automates this process, making it

easy to collect leads

for further contact

The information is shown like a structured table where each contact type is placed in the separate column named appropriately. You are allowed to view the extracted information of one domain or of the list of domain names.