Check zones
This function verifies correspondence of the 1st domain and zone in the selected list. In case such correspondence is not found in the list domains.txt (file is in the Program Files\Atomic List Manager\ ), email is stored in "incorrect list". Note! Search is key sensitive.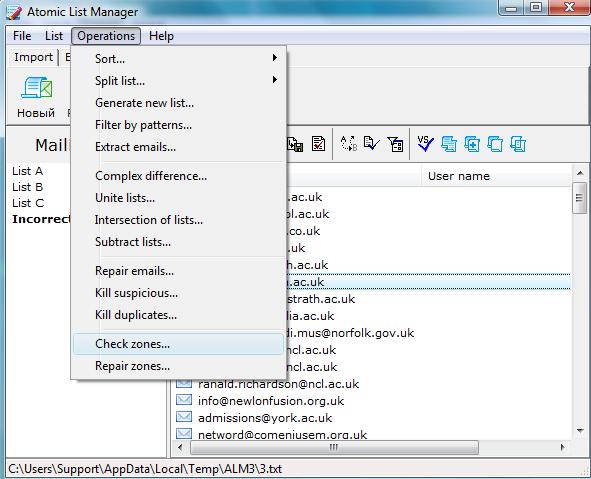 Original List
The list of domains in file
Results (incorrect from list)
zakaz@hot-post.rus
alex@smsclub.ru
info@goldesign.ru
bob@b.org
welcome@aoll.com
postmaster@ipc2u.de
mail@ipc2u.de
linksoft@hotmeil.com
.ru
.gov
.edu
.mil
.int
.com
hotmail
geocities
themail
aol
zakaz@hot-post.rus
linksoft@hotmeil.com
welcome@aoll.com
To repair zones please use Repair zones operation.
Back