Atomic Email Tracker is a web-based service for
tracking sent email messages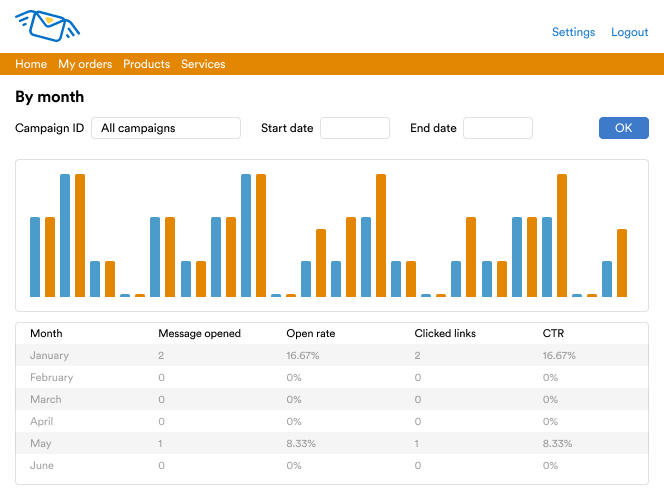 To start using Atomic Email Tracker, please follow these simple steps:
Create an Email Tracker account. Your password will be emailed to you upon registration
Integrate Atomic Email Tracker with any bulk mail-sending software, and broadcast your newsletter
Log in to your Email Tracker Control Panel to analyze gathered statistics.
Tracks
all sent email messages

and gathers the statistics of your email campaigns within your email

tracker cabinet

Through this service you acquire access to data on every email open, stats on the click-through, look through pages visited, and so much more. The system may provide you with the necessary features to track Gmail.