Proxy Settings
General proxy server parameters are defined in the menu
"Verify"
"Common settings"
tab "Proxy settings"
In computer networks, a proxy server is a server (a computer system or an application) that acts as an intermediary for requests from clients seeking resources from other servers. Usually proxy server is used to keep machines behind it anonymous, to apply access policy to network services or content, to bypass security and to provide company employee Internet usage reporting.
By default proxy settings are not defined in the program. You have to set all the parameters if want to use proxy server.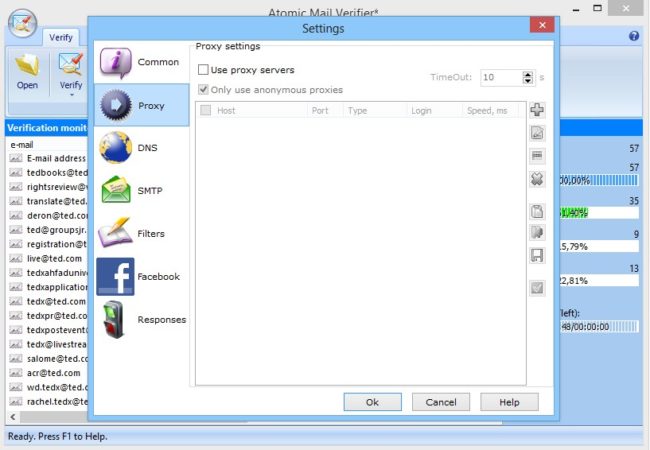 The program supports the following types of proxy servers: not use proxy, HTTP proxy, Socks 4 proxy, Socks 4А proxy, Socks 5 proxy.
Proxy IP — input proxy server IP.
Port — input proxy server port number.
Proxy needs authorization — check in the box if the selected proxy server needs authorization.
Login — input your login.
Password — input your password.
Back