Filter email addresses
Under "Filters" menu tab program allows to settle the rule for necessary domains. If you do it, then the settled domains' status will be shown while verifying addresses.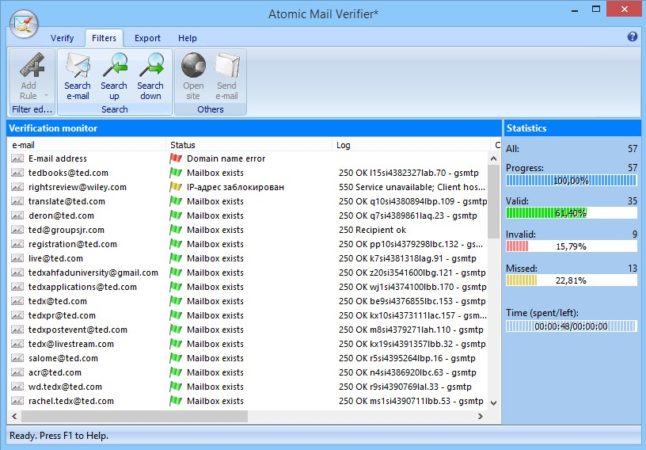 "Add rule" button adds a mask to a domain of an email address you highlight in the email list. Once added into filter list it will be always marked as "Valid", "Invalid", "Missed" or Unchecked.
Search email. Click this button to find an email address in the list you loaded into the program. "Search up" and "Search down" — use these two buttons to navigate email searching through your list.
Open site. Highlight an email in you list then click "Open Site" button to open a domain website email address registered at.
Send email. This will instantly open your mailing program to send a message to email address you highlighted in the mailing list.
Back