Atomic Verifier Online is a
powerful email validation service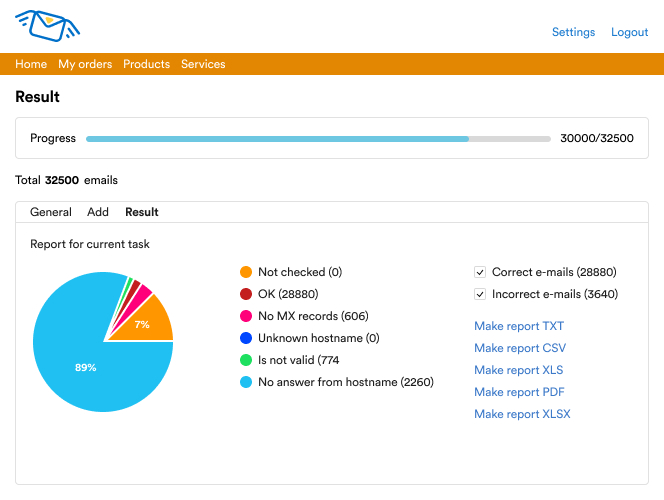 Verify e-mail addresses in your mailing list. It's simple:
Login to your Atomic Verifier Online account
Create a task and upload your email list (.csv or. txt), or manually enter email addresses for validation
Click "Start Verifying" to begin email address check online
All addresses are checked in
multi-thread mode
The average speed of Outlook email verification is from 10 to 20 emails per second, or up to 1200 emails/minute.