Affiliate marketing is a profitable activity you might choose to generate profits. However, it has its own challenges: at its core, it is performance-based marketing, meaning that you will receive payments only for a made conversion (whether it's a call, purchase, or something else).
The majority of affiliate marketers work with a website or a blog to promote products or services. It is one of the most efficient ways here, but there are some pitfalls as well. Firstly, building and supporting a website is pretty expensive, and for beginners or affiliates with low volumes, this strategy might be thriftless. Secondly, users are already acquainted with affiliate websites and their implications, so nowadays, they usually avoid clicking and opening them.
Although, the question is simple: do you need a website for affiliate marketing? The truth is that it is possible to have a successful affiliate program without any website or landing page. There are a lot of opportunities on the web, as well as a lot of available traffic you can find and use. In this article, we will explain how to start affiliate marketing without a website and leverage the resources you already have.
What Do You Need To Become A Good Affiliate Marketer?
Let's talk about what you need to start your career as an affiliate marketer.
Affiliate marketing is about offering products, services, or content directly to the right audience. The focus is always on real results: intermediate or additional benefits don't really matter here, as you will be getting paid only for purchases, calls, meetings scheduled, etc. Hence, you should be precise, as a big number of mistakes or too long-term strategies might bring you enormous expenses.
To achieve success in this niche, you should determine two main things:
the product and market you want to work with, e.g., healthcare, hotels, home appliance, fitness, gaming, etc.;
the traffic source, or the resources you will leverage to build your audience and ensure the stable flow of prospects who might show interest in your offers.
Choosing the right market and creating conditions to connect these two aspects is a key to success. When you have such a connection that works, i.e., you manage to find clients for your offer, the only thing left is to sell them the product. 
And here you might encounter new problems: how to sell the product when the user focus is limited and most likely, you have only one shot to convince them? 
Usually, due to this reasoning, the majority of affiliates choose to build a website to highlight the benefits of the product and stimulate people to make a purchase.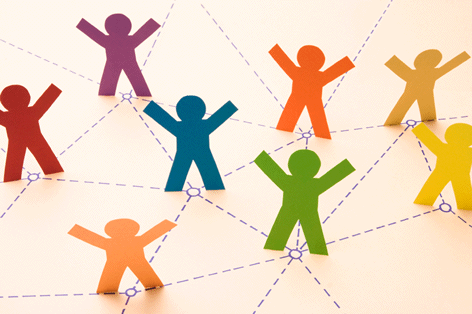 Website Aka Landing Page For Affiliate Marketing
Let's talk about the benefits websites and landings brings for those who decided to try themselves in affiliate marketing.
A landing page is a website that consists of one page and is usually designed to promote something in a brief but concentrated manner. Usually, it contains the core info a user needs to ensure products' credibility, and quality and to understand what indispensable value it can bring to the customer.
So why are landing pages so popular in affiliate marketing? It's quite easy: they increase conversion. There is a higher chance to convert a user if they have opened your website and read through the info you want them to know. 
Moreover, a website even in the form of a one-page lander boosts your online presence and credibility. 
Another benefit of any landing page is that you have a lot of space for customization. There are many website builders like WordPress or Webflow or more simple options like Wix and Squarespace that provides you with dozens of custom block. Moreover, you always can build a website from scratch and avoid even the smallest restrictions constructors have (though it might be more expensive). 
With such customization abilities, you can redirect the customer's attention as you need. Interesting design, color, and different fonts can build trust in you and your product, as well as highlight the strengths and diversify your offer from others. 
And never underestimate the importance of call-to-actions: right, concentrated messages, as well as appropriate design solutions will not only guide willing prospects to make a purchase but intrigue those who could be still hesitating.
The other point worth mentioning is analytics. As you can guess, gathering analytics data regularly and considering it while developing your affiliate marketing strategy is essential and will help you to determine the most efficient traffic sources, messages, etc. 
With a landing page, you can get deeper and more detailed data than you could gather while working without a website. There are more tools that will observe and analyze user behavior, how they interact with your website, where they come from, when they are more active, etc.
10 Ways To Do Affiliate Marketing Without A Website
In the previous paragraphs, we have explained why websites are so good for affiliate marketing purposes. But it doesn't change the fact that you can run affiliate marketing without a blog or a dedicated website. 
Here, we have gathered ten ideas and approaches on how you can do affiliate marketing without a website. 
Email
Email is one of the most efficient tools marketers have in their arsenal. Whether you have already assembled mail lists or you need to use tools like Email Hunter to connect with your future customers, you have a great chance to find your ideal audience and use its potential to fulfill your goals.
Of course, you would need to dedicate some time and effort to build a big and profitable mailing list. To avoid any issues like high bounce rates or being marked as a spammer, we would suggest using Bulk Senders for Email Marketing and Email Verifier. Other software pieces like List Manager will help you take control of your email campaigns.
Social Media
Social media are on their pick, and moreover, they open access to different segments. Facebook, Instagram, LinkedIn, Twitter, and TikTok have their own specifics and different core audiences that belong to various demographics, have different interests and react to different types of content.
For example, Instagram will fit greatly for fashion and beauty products, as well as travel, Facebook will help you sell products for kids, and LinkedIn will help you approach companies if you are offering B2B services. 
It is quite easy to set up accounts on social media and start promotions, but take some time to learn the features of every social media: some of them might help you to push your products even more than you have expected at first. 
Paid Ads
If we have started a discussion about social media already, it is worth talking about paid ads. 
Paid advertising helps you to promote your content on social media (nowadays, every platform we mentioned previously allows pushing your content for a fee), as well as on Google. There are different payment models you might choose, and, for example, pay for one thousand views, for a click, for conversion, etc.
Paid ads are pretty tricky, as every platform has its own algorithms and no one can really predict surely how they will perform or if you are able to get results that pay off the budget you dedicated to this campaign. 
However, it is possible to come up with an efficient setting, find the right audiences, and have high conversion rates. The key to that is testing on small budgets before investing all of your money into the promotions. 
Publishing Platforms
Medium or Steemit are the most popular options in this category. Basically, they allow you to have a blog without actually spending anything on technical aspects of its development or maintenance. 
However, be careful while working with such platforms: some of them require that every affiliate link will be marked as such (you can learn if it is mandatory in their guidelines). 
Also, we suggest paying attention to the quality of content and avoiding making it too spammy or overstuffing it with links and call-to-actions. Try to create real value with your content instead of just trying to sell your product.
Forums
Thematic forums will help you connect with relevant audiences quicker and more efficiently, as you come to the place that these people visit every day. 
However, here you should choose more subtle approaches. Avoid posting obviously selling messages and being too obnoxious: it will not only irritate forum readers but most likely become a reason for a ban on this website. 
Try to find relevant topics where you could bring value to readers, and your product or service will be able to help users.
Online communities
Online communities like Reddit or Quora gather people who are willing to discuss different topics, and exchange ideas and thoughts. Like with forums, you might use them to find relevant questions or threads and promote your product. Again, subtlety and a native approach will work the best. 
Podcasts
The popularity of podcasts has risen over the few last years, and nowadays, you can find a podcast for any topic you can imagine. Podcasts usually generate audiences who stick with them and are willing to dedicate a decent amount of their time to listen to these pieces of content. 
So, the goal here is not to undermine their trust. Here, your advertising should be also moderate and controlled, otherwise, you risk not only blowing up the podcast sale potential but to losing subscribers. 
Influencers
Nowadays, influencers unite large audiences around them, and they actually have great credibility in the eyes of their followers. 
Cooperating with them and using their capacities to advertise your product might boost sales, as it will be a connection with a person customers know and choose to follow, hence, they might react better to such type of promotion than to other ones. 
Usually, influencers choose how to present your product or service themselves, so it would match their style. You can share some guidance on your product, let the influencers test it themselves, and approach it in a way they will feel comfortable with.
YouTube
YouTube channel also generates steady audiences that are interested in various things, so you can promote anything you need for both B2B or B2C segments. 
Of course, your promotions should be relevant to the content you create, otherwise, you won't have the high conversion rates you would expect. 
eBooks & Reports
It is a pretty creative approach: you can create a PDF document that covers some hot topic and offer unique content or a new view on some issues. The novelty and relevance to current trends of this piece can make it viral, and a lot of people will read it or even reference it in their articles or blogs. An affiliate link left in such a document might convert well, especially if you can organically sum this content piece with the benefits of your product.
Tips To Make Money With Affiliate Marketing Without A Website
To succeed with affiliate programs without a website, try to follow these simple suggestions:
study your audience, and learn their pains, needs, and wishes; this knowledge will help you to come up with efficient messages, choose appropriate promotion platforms and understand how to present your product, so it would look valuable to these specific people;
focus on content quality; it would be wise to invest a lot of time and effort into content creation instead of making many pieces of bad quality that won't attract attention, or even worse, will annoy customers;
try different approaches and run tests to determine what works the best for your case.
In Conclusion
If you were wondering, "Can I do affiliate marketing without a website", you should have a definite answer now: yes, you can. However, creating a website or landing page can improve your results greatly, e.g. boosting your conversion or granting you a better online presence. So, if you have a chance to do it, don't miss it!
Written by: