What is Telecommuting, Telecommuting Jobs, and Is Telecommuting Right For You?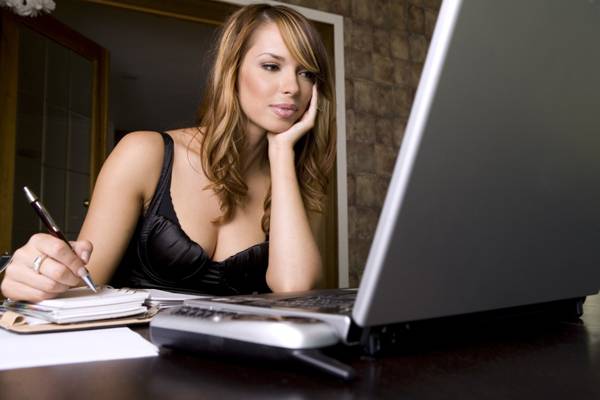 Telecommuting is defined as working from the comforts of your own home, for an employer who is situated many miles away. Everything can be done via your computer, and communication is facilitated via phone calls, emails, fax messages and other means made possible by modern technology.
Much like any other job, you have to seek out vacancies, and often, you would have to apply for the position. You may be subjected to some requirements before you could be admitted.
There are many kinds of telecommuting opportunities. Here are some of them:
Working as a digital secretary.

You will be tasked to do what a normal secretary would do.

The difference is that you won't have to report to a work place, and yes, you won't have to prepare coffee for your boss.

Everything that would require your care and attention, and every work that is covered by your job description, can be sent via email or fax machine.

You just have to convey to your employer what is needed to be conveyed, and submit what are needed to be submitted, through digital methods.
Medical transcription.

This is an emerging field in telecommuting.

You would have to transcribe some audio files that would be sent by your employer.

These audio files are recorded by doctors and other medical professionals, and they need them in hard copy, i.e. written form.

The job pays around $0.04 to $0.15 per line, which isn't bad considering that all you'll have to do is to write down what you will get to hear.

One audio file can be as long as 15 pages, which is equivalent to an hour or an hour and half work.

Being a medical transcriptionist requires familiarity with medical terms, however.

There are some medical transcription courses available, both online and offline.

Some of them last for 30 hours.

Others for 6 months.
Legal transcription.

Much like medical transcription, only, you would have to transcribe audio files sent in my practicing attorneys.

You'd need some basic knowledge of legal terms for this one.

And there are likewise legal transcription courses available online and offline.
Help desk representative

.

You will be briefed about the employer's products or services, and you will be tasked to accept calls at home and answer the customers' needs on behalf of your employer.

Some would require you to answer via your phone line.

Others employ VoIP over the internet.
Collection agent

.

You would have to make calls for and on behalf of the employer to attempt to collect debts that have become due and demandable.
There are other opportunities that are available under telecommuting.

The common denominator among them is that you will be paid by the hour, compared to freelancing where you will be paid for every delivery and where the fee is pegged per project.
When looking for open positions, it is best to consult with appropriate website in the World Wide Web. The best of these websites is www.craigslist.com , an online classified section filled with thousands and thousands of job opportunities. What differs this from other similar websites like www.jobstreet.com is that every ad has a designation about whether or not it is a telecommuting position. This would make your search narrower and more precise.
Personally, however, I feel that there is only so much you could earn via telecommuting. Remember that your earning potential is determined by how much you work, hence, your earnings are pretty much set per day. Rare are the times when you could earn more than what you have signed up for.
Written by: