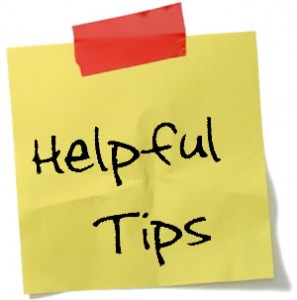 eBay isn't just an auction and a marketplace: often it can feel quite a lot like a game. Like any game, you can get ahead if you think strategically, using your head to outwit the other buyers and get the best price. Here are a few things you can try.
Shop in the Summer.
This is simple, but effective. Summer is the quiet season on eBay - almost everything sells for less. While everyone else is out enjoying the sun, invest a little time to find some real bargains.
Beat Them by a Few Cents.
Outbid people by a few cents instead of a few dollars - if they don't check back before the auction ends, then you will be the winner. To avoid people using this tactic on you, though, always bid strange, hard-to-guess amounts instead of round numbers.
Play Dirty.
If you know when the auction ends, you can get in there at the very last second and outbid your rivals. The chances are that they won't have the time to sit in front of the auction waiting for it to end - as a rule, he who stays wins. If someone else does retaliate at the end of the auction, though, try not to get carried away in those last few seconds and end up paying too much!
Take Risks.
This is a strategy for the braver eBay buyer. All of the advice you will see for eBay beginners tells you to buy items that have good pictures, clear descriptions, trustworthy sellers and all the rest. If you're brave, why not take a risk and do the exact opposite? Many buyers won't want that item from the seller with a feedback rating of 5, no picture and a one-line description. If you take a calculated risk and bid anyway, you might be able to make a tiny bid and win by default. There are people on eBay who make their living from winning auctions like these, taking good pictures of the item, writing a good description and then reselling it at a huge profit. Be careful, though: do this for long enough, and you will inevitably lose your money at some point. It's especially unwise to try it with very high-value items.
Avoid Bidding Wars.
There are few things on eBay that are so rare that you'll only see them once and never again. There are usually quite a few sellers who have an item. What's more, they will generally have more than one to sell, even if they haven't listed them all at once. Always check your seller's history to see whether they sell your item all the time - and if they do, then wait for the next one instead of bidding to the skies. Now, there may come a time in your eBay life when you realise that you've screwed up your bid, and you wish there was an 'undo' button. Here's the good news for you: there is! The next email will be all about withdrawing your eBay bids.
Title Writing Tips.
Trying to be help your buyers find your auctions can be a truly daunting task. Most people only search eBay by title, not by description, and that means that you only have those 55 characters of the title to cover all the possible search terms. That's not easy. In this email, I'll give you a few pointers. Don't bother with eBay clichйs: There are plenty of eBay auction titles that say things like "Super rare camera wow look low price". These are stupid things to put in your title, as no-one is going to search for them. Think like a buyer: If you were looking for your item, then what exactly would you type into that box? If you think it'd help, try searching yourself to find someone else selling your item. What were the first things you thought of typing? Think like other sellers: Keep an eye on which sellers are doing best with items like yours, and try to copy their title styles - if it works for them, it can work for you. Be specific: You should be sure to write the item's brand and specific model number in the title, as people will often search only for this information. Make sure that you also say exactly what the item is. A Few Examples. Here are a few examples of good titles. They're real, and they're on eBay right now, making their sellers money. So what makes them good? "Dell Latitude Laptop P3 500mhz Notebook PC Computer" If you know about computers, you'll know instantly what this auction is selling. It has manufacturer (Dell) and product line (Latitude), followed by a few technical specifications (P3 500mhz is the processor speed). Notice also that the title includes the four words 'laptop', 'notebook', 'PC' and 'computer', as the seller wants people looking for any of those words to see his auction. "OASIS Don't Believe the Truth CD Album (New)" This auction for a CD is well formatted: it gives the artist name in capital letters, followed by the album name. It then manages to include the two key words 'CD' and 'album', as well as the word 'new' - that means that anyone searching for 'new oasis cd', 'oasis new album' and so on will find this auction. "1840 Penny Black stamp, certificate, four margins" Here's a slightly more obscure one, from the exciting world of stamp collecting. A penny black is one of the oldest and most famous stamps. It uses a few key words that collectors will consider important: 'four margins' indicates that the stamp has been cut out with some margins around it and so isn't damaged, and 'certificate' tells you that the item has a certificate of authenticity - it's a real penny black. Remember to use every bit of space to squeeze in as much important information as you can in the title. So now that you've written a winning title, you need to start on a great description. The next email will show you how.
Written by: