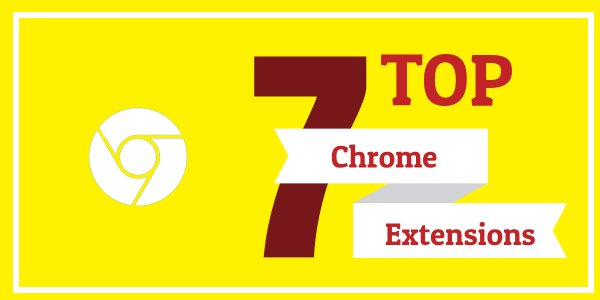 In the
previous article
, we've started talking about the Chrome Extensions for Sales, Outreach, Copywriters, Editors, Content Creators. Today, as promised, we are going to make the life of SEO and Social Media Marketing specialists easier! Here is the second part of the great Chrome web-store extensions set.
The best SEO Chrome extensions
Do you remember how much time you've spent searching the cause of the problem with the web-page, checking redirects, titles, etc? We found a way out! These tools have no power to turn you into an SEO expert but can help you to do your tasks faster. (At least our SEO says so😉).
As 59,724 users say the plugin is "just great". Almost all that you need for SEO in one free tool. The extension is focused on displaying:
title, description, its length,
URL (and meta-canonical URL too),
meta-robots,
headers in the order of their appearance in HTML (H1 - H6),
number of images, its ALTs,
the number of links
Open Graph (Fb, Twitter)
Robots.txt and sitemap.xml
+ additional tools (mobile-friendly check, etc.)
The interface is very simple and convenient for users with any level of experience. The more simple analog of this tool is
SEO-HTML
.
Disadvantage
- doesn't work on Russian language websites.
Multifunctional Chrome extension primary designed to check the web-page index. However, it has a number of additional tools. Here's the full list:
Google, Bing, Yahoo, Baidu index + Alexa Rank,
Link Analysis Report,
Social metrics (Facebook, Twitter, Google+, Pinterest, LinkedIn)
Keyword Density Report,
Traffic, Adv. Display Ads info,
Page SEO Audit - title, description, headings, etc.
Open Graph
The interface:
on-page window, the one-line menu on the header of the website, the analytics information for each result of the Google search. To activate some of the additional features, you need to register with the SEMrush analytics service.
#3 SimilarWeb - Traffic Rank & Website Analysis
What SEO parameters it's perfect to look for?
traffic, its source,
website visit time,
bounce rate,
page viewers,
the graphic of half-year visits,
audience demographics,
similar websites,
top website organic keywords.
Note
- this tool makes the general website analysis but not the particular webpage.
Disadvantage
- some of the deeper extension parameters requires SimilarWeb PRO account registration.
#4 For work with the links - Redirect Path
You can find this tool in each SEO Chrome Extension top. That's because it is more than just a link checker. Redirect Path flags any meta or Javascript redirects and shows page errors (marks them with the red color). The main goal of extension workflow is to find all sorts of website redirects. Highly recommended for technical SEOs. In 2017 this tool had some bugs, but today developers have fixed it.
As Content Creator & Manager I use this plugin for our text optimization. I've told about it in the first part of this article but decided to repeat
the info in the SEO top
cause it's highly useful for the keyword research goals. What can it do? The plugin illustrates volume search, CPC, competition data of the chosen keyword. It also shows the list of related keywords and can help to analyze keywords of the particular page. In the settings bar, you can choose the country you wanna search from and many other parameters.
Chrome Extension for an SMM-manager
The extensions with a calendar for planning posts in various social networks in one place are no longer such a great necessity. Social media like Facebook, Instagram, Twitter have inbuilt functionality for cross-publishing and post-planning (the same publication can be posted automatically in numerous resources). In addition, it's better to create unique posts for each social network. But for those who like to keep the tasks in one place or track analytics, there is a special Chrome Extension.
Buffer - for managing social accounts
Main features:
schedule posts,
analyze performance,
check analytics on buffer.com
But to use it first you need to register your account, connect it with your social media. Some of the features, such as Pinterest post management, are free only for a trial period.
---
That's all for now. Hope this information will be useful for you:) Know more helpful SMM Chrome extensions? Share it in the comments and we will make its short review.
Written by: