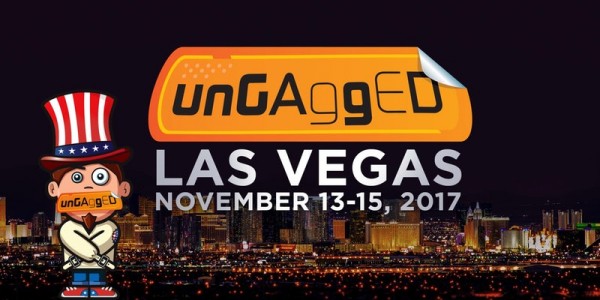 When: 12-15 November, 2017
Where: Las Vegas, NV, USA
Register today:  www.ungagged.com/vegas
Topic: Digital Marketing, SEO
Price to Attend: $399-$1,550
UnGagged Las Vegas is a three-day SEO & digital marketing conference (November 13-15) and one-day intensive masterclasses (November 12) dedicated to delivering actionable methods and strategies covering all aspects of digital marketing, without all the fluff and sales pitches.
What makes UnGagged different to any other tech conference? Freedom.
The freedom to provide attendees with actionable internet marketing strategies, that have been tested and proven by an exclusive group of renowned industry leaders. These speakers will openly discuss their trials and tribulations with like-minded individuals in the internet marketing industry.
Why? Because it is unrecorded – all recording devices are banned from an UnGagged conference, enabling the world-class speakers to cut the nonsense, sales pitches and hidden agendas in their content; assured that no content will appear in a YouTube clip or eBook before the day is over. The point? To give intermediate to advanced marketers methods they can implement back at work – ultimately creating a competitive edge no one will see coming.
The UnGagged founders discovered a significant gap in the market, where SEOs and Digital Marketers were missing the opportunity to share their candid tips and advice with fellow entrepreneurs and leaders, in a space of complete transparency and exclusivity. All topics from SEO, SEM, content, links, mobile, social media, etc. will be covered – no stone will be left unturned.
 #GetUnGagged in Las Vegas and use the code ATOMPARKLV17 to save an extra 15%!
For more information visit www.ungagged.com/vegas
Written by: