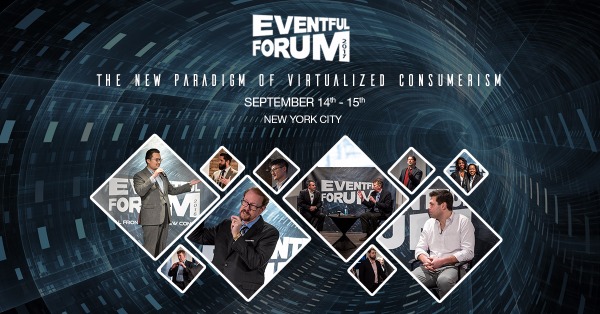 Eventful Forum 2017 | The New Paradigm of Virtualized Consumerism
Where: New York, NY, USA
When: September 14-15
Martech is changing the way consumers expect to engage, Fintech is changing the way consumers expect to transact, and the convergence of these two rapidly evolving industries is fundamentally reshaping the brand-consumer relationship as we know it. Eventful Forum 2017 is the first conference anywhere to bring the worlds of Martech and Fintech together under one roof. Featuring a hand selected group of the most leading edge pioneers in their fields, EF2017 will address the most actionable strategies to capitalize on emerging opportunities in this new paradigm of virtualized consumerism.
Written by: