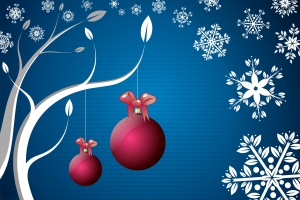 Hey guys, Hope you're doing great! I like this time of the year, right after the Halloween - we are all waiting for Christmas, then New Year's evening, and up to St. Valentine's Day. This is the best time to make your email campaigns even better and boost your conversions and sales. I would like to provide you with few tips on how to create holiday-ready email campaigns and get the maximum output of them. Let's start!
1. Add Value!
It's always important to know what to offer. Review your previous campaigns and offers, this time you need something special, something that will make it extra-interesting for all the recipients. Here are few examples how you can add extra-value to your offer:
Offer free or expedited shipping
Provide recipients with redeemable discount-coupon or code.
Offer "1st time customer discount" or a special gift for all the buyers (ebook, free subscription, etc)
Add an expiration date to your offer to create a sense of urgency.
2. Make it look like a candy!
Great design is one of the best sale-generators. Make sure your design is good for holiday campaigns:
Add eye-catching images and buttons, make them look outstanding.
Keep your email simple and short (KISS rule) - holiday time is an a-lot-of-emails time, so make sure your email is laconic and interesting.
Make it mobile-friendly. No matter how good your design is if looks bad on mobile devices :)
Use pre-header text - this is the piece of text that appears right after the subject line. This is a great attention catcher.
Use holiday images and holiday-words.
3. Sharing!
Make your email easy to share. Holidays is the best time to advise some gifts to friends or family.
Add social-sharing buttons for Twitter, Facebook, Pinterest, etc.
Add Tell-a-Friend field or button that will make it easy share it via email
Include your social accounts, channels or widgets - let the recipient choose the best channel to reach you and stay in touch with you.
Written by:
Boost your business
with AtomPark
Try our software and evaluate it in action