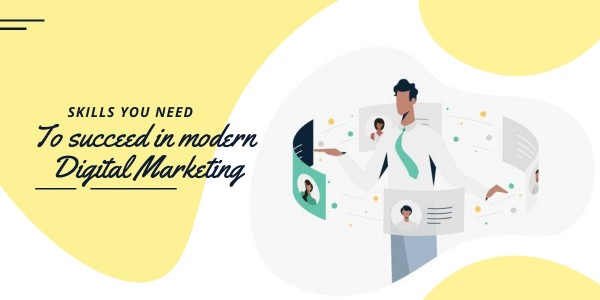 In today's digitally empowered society, marketing is one of the most lucrative industries in the world. The feats accomplished by today's skilled marketers are nothing short of amazing. They can capture the attention of millions of potential consumers among a global audience in only a few short hours using specialized skills and a computer.
Marketing trends are ever evolving. As a new generation takes the helm of society, marketers must adjust new tools, skills, and strategies to reach a young and increasingly the influential audience.
Research shows that the millennial generation currently holds $166 to $333 billion and household spending power.
Accordingly, it's essential to master modern marketing skills to capture the attention of this group.
Capturing the Attention of an Emerging Demographic
Digital marketing is a formidable force in commerce. Now, enterprises of all sizes need skilled marketers to capture a portion of the pie in a highly competitive and digitized marketplace.
The top 3 Digital Marketing skills that are in high demand in 2019:
The first resource that consumers turn to when trying to find out information about a service or good is the search engine that pops up on the home page of their computer or mobile device. Accordingly, search engine optimization (SEO) is a highly sought-after skill.
The second most influential digital advertising asset is paid advertisements. As a result, is also high demand for professionals who've mastered pay per click (PPC) advertising, and – of course – there's no denying the branding power of social media. Resultantly, marketers are adept at communicating with consumers through social media channels (SMM) are invaluable in today's marketplace.
Email marketing is another key component of many effective modern advertising campaigns. Marketing experts help enterprises reach consumers where they are using email campaign – in their home and on their phones. In fact, skill in communicating with potential consumers through their mobile devices are of increasing importance as a growing segment of the population accesses the Internet solely for the use of mobile devices.
Traditional Marketing: Leveraging Star Power to Capture the Hearts and Minds
Even though the world is going digital, there are some traditional aspects of advertising that have lost their luster.
For instance, Influencer Marketing: Adidas generated $21.3 billion in revenue by partnering with celebrity athletes in a single year.
Today, no other type of celebrity yields more influence than professional athletes. In fact, celebrity athletes are so influential that corporations enter deals with some for millions of dollars every year. Celebrity endorsers help enterprises increase revenue and brand awareness while shaping the culture of modern society.
---
Undoubtedly, the practice of commerce evolves continuously. Today, consumers are more likely to search online for information about a product before calling a business or wandering into a store. Modern consumers have more information available at their fingertips and their predecessors could ever hope to gather through an entire lifetime of experience.
Despite this, enterprises have great difficulty filling available digital marketing positions because this position demands excellent knowledge in a number of marketing skills:
Written by: