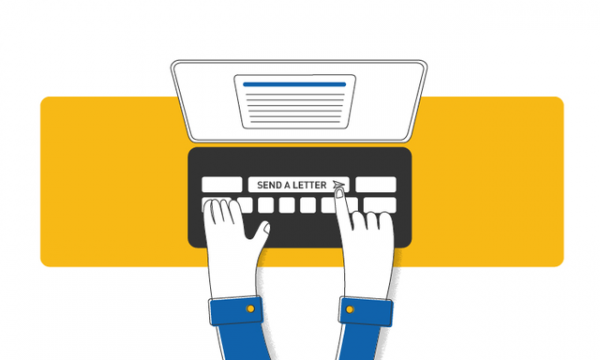 Marketing Secrets
Running a business on your own can prove to be a lot of work. Sometimes it only makes sense to seek collaborative ventures via a strategically planned business partnership proposal to increase your productivity. Additionally, a business-to-business (B2B) collaboration can add a lot of credibility and revenue to your business. A report from Finances Online states that 60% of businesses agreed that B2B collaboration accounts for 35% of their annual revenue, while 66% of companies said they were working towards building their collaboration networks. So, are you considering a collaboration proposal but don't know how to write one? Not to worry, we will be looking at some helpful tips and tools on how to write a letter to collaborate with another organization and make the best out of your future partnerships.
For convenient management of emails use email studio. We also have a great email list manager for managing email lists. Using the automatic email hunter, you can collect email addresses for sending letters.
What are Collaboration Proposals?
Collaboration proposals, sometimes referred to as partnership proposals, generally are documents sent from one organization to another, seeking to collaborate on specific projects.
You could choose to work with a company within your industry, affiliate marketers, social media influencers, or businesses that compliments your product or service. However, the style, tone, and other writing details in your collaboration letter should be written to target the interest of the company you're reaching out to. Also, it should be written to suit the purpose of the business partnership proposal.
Tips for Writing an Effective Collaboration Proposal
Carefully Selecting Your Partners
The first to take before you write a partnership proposal is to think through before picking your partners. Ensure you have done proper research and background check of businesses that are open to collaboration and networking and then narrow down to the one that fits your proposal. Doing this helps to create an active network of collaboration partners that will complement your business goals. Therefore going after a company that is unrelated to your brand may not bode well for your overall growth or public-reception.
To make your work on email campaigns even more effective, we have developed software for files email extractor on your computer. Then, using an automatic email blast tool, you can make mass mailings. When all emails are sent, track them conveniently with the email tracker software.
Write a Captivating Title Page
When you begin writing your business partnership proposal, the title page must be properly coached. Since it is the initial impression, your potential partners will have your brand. The title page needs to be well-designed, very informative, and error-free. It should carry information such as the title of your proposed project, business name, name, and tile of your company representative, legal business information, and contact. This information will quip their attention to read the proposal further and make them take you seriously as a potential collaboration partner.
Tell Them All about Your Business
The next step is to have a proper introduction to your proposal letter. You can do this by mentioning a few things about your business and how you started. Irrespective of whether the other side is familiar with your brand, the introduction helps to transition you smoothly into your proposal's main topic. Talk about your achievements, failures, core values, goals, and organizational structure. Telling your target partners about your brand's origin can motivate them to help it grow into a bigger success and be a part of your story.
Explain Their Expected Role in the Partnership
Convincing your target partners can be tasking. Thus you will require additional motivation. It is best to start by highlighting your strengths and then tell them what they stand to gain through the collaboration. Then highlight their responsibilities. For example, in areas where your company is weaker, let them know how their knowledge can enhance your project. Your expectations and terms of the offer should be explicitly stated, so they know what to expect if they choose to accept your offer. Show your target partners how combining yours and their business experiences can make a more significant profit in a much shorter time.
Visual Data & Social Proof Matter
Enhance your textual content with adequate visuals such as your company's infographics and other visualized data. Getting the perfect balance between written and visual content makes your partnership professional, well-curated, and highly informative. You can also include testimonials from your clients, existing social media data, and other stakeholder data to increase the chances of getting approval for your collaboration letter.
Include a Table of Content
Creating a table of content makes it easy for anyone to locate paragraphs and data points in your proposal. Your table of content should be informative and straightforward. Do not include additional details that aren't in the collaboration proposal. A well-developed table gives an air of a well thought out business presentation and adds positive points to your networking efforts.
Summarize your Proposal
Make a summary of your whole business partnership proposal on a separate page. It should contain snippets of what your collaboration proposal entails. Write it in two to three paragraphs, including the benefits of collaboration for both parties and the long term impact it will have on your industry. Finally, you can bookend the proposal by adding a thank-you note and a call to action asking your target partners to stay in touch.
Business Writing Tools to Consider
Before sending out your written collaboration proposals, you must pass them through proper tools and platforms to help with editing and formatting. Traditional text editors like Microsoft Word or Open Office will not be sufficient, so you will need to include other tools that ensure quality and legibility like: Evernote: an online text editor with cross-platform synchronization features that let you work on your proposal. It also has several formatting and exporting features. Grammarly: is a professional spell checking and proofreading tool that comes with a grading system. It can help with the tone, sentence structure, and other elements of your proposal. Hemingway: remember your proposal needs to smooth and simple to read. Hemingway streamlines your writing and makes it cohesive and understandable for both casual and professional readers. Canva: is an excellent tool for adding your visual content to complement your texts and give it a well-structured outcome.
Conclusion
The best way to build partnership networks, especially when reaching out to large international corporations, is through collaboration proposals. Using the tools and tips we have discussed can help you present your brand's portfolio and project idea in the best light to potential partners. Remember to write in a professional and informative manner that will attract lucrative partners to your business.
In our list of software there are also extractor for phone number for collecting phone numbers, Atomic whois explorer to find information about the owner of the email and an email email validation tool for checking the email address, to do it online use online email address checker.
Want to create an effective collaborative email and send it from the same tool? Do it effortlessly with Atomic Mail Sender! Test the program for the first 7 days for free.
Written by: