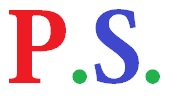 Hey guys, Hope you're doing great! Today I would like to provide you with kind of a fresh email optimization tips that will help you to increase your CTR. Actually I'm talking about co-call-2-action, that strengthens your main call-2-action and boosts CTR up. P.S. (post scriptum)  can be used for your email marketing needs as a co-call-2-action, and it really works. Please see below 4 P.S. tips that will help you to increase your email's CTR.
1. Mention your key benefits one more time.
Remind your recipients about your key benefits, add some drama or make it a little more catchy than usual. For example -
P.S. The new ultimate version is finally released - experience the VIP marketing!
2. Use it for special offers and bonuses.
If a person has made it to your P.S. section without clicking your links then this is a last chance to grab his attention. Nothing works better here then something Free or extra cheap - provide your readers with bonuses, free ebooks, coupons, etc.
3. Provide more credibility.
Provide your readers with extra proof, for example - statistics. Make it look real and easy-2-believe, like -
P.S. This service double website views, tested by 1520 webmasters. See statistics here!
4. Rush!
This one works best if you use urgency or even fake-urgency techniques in your call-2-action. Readers will probably see straight through your urgent call-2-action and P.S. is the place to remind them of an actual shortage. For example -
P.S. I'm not joking, 30 copies left.
Written by: