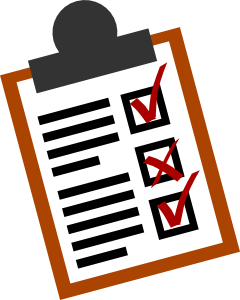 Hey Guys, Hope you're doing great! We all know that planning task is  harder than it sounds sometimes. I found a great list of email marketing ideas and tips for 2012 - you can find some great ideas here and use them to improve your email marketing campaigns. This email marketing plan covers following areas - list growth, data capture, deliverability improvement, content and design ideas, email automation and segmentation tips, email list inactivity problems, etc. Please enjoy!
List Growth/Data Capture
Investigate new options and channels that help you acquire more new subscribers and associated data you can use to fine-tune your messages, such as the following:
Location-based opt-ins using social programs like Foursquare, in-store tablets or kiosks and QR codes on store signage.
Opting in via SMS text message.
Social sign-in (subscribers opt in quickly via a social network without filling out innumerable data fields).
Progressive forms that gather data gradually over a series of prompting emails.
Optimized preference centers that enable more sophisticated targeting based on demographics and interests.
Deliverability
Use seed lists or a third-party service to learn your inbox placement rate, not just how many emails didn't get lost to hard bounces and spam traps.
Discover what's driving spam complaints and deliverability issues and which problems you can control, such as address acquisition source/methods; data hygiene practices; frequency or content.
Design
/
Content/Frequency
Redesign your emails to be mobile- and touch-friendly:
Use scalable emails that adjust the content size as the screen grows or shrinks.
Redesign navigation, links and CTA image buttons to be clicked easily even by "fat fingers."
Add mobile versions of emails and landing pages.
Test and optimize landing and Web pages to maximize conversion from your email traffic.
Design/redesign email messages to make them shareworthy: easier to share with content that subscribers want to share.
Add more personality and "voice" to your messages, such as content by employees, subscribers, customers or other stakeholders.
Design certain email messages to do more than sell -- also educate, inform, intrigue, entertain and engage.
Leverage your investment in other Web/marketing technologies such as recommendation engines or product review management software and add that content to email messages through dynamic content.
Test different cadences to find which works best with different engagement levels of subscribers.
Automation and Segmentation
Launch or tweak a pre-purchase program based on customer behavior, such as browsing or cart-abandonment/remarketing.
Launch or tweak a post-purchase program including surveys, purchase anniversary, bounceback, product replacement, reviews or ratings.
Launch or improve transactional emails with better design or dynamic content that incorporates cross-selling, upselling, reviews or other UGC.
Leverage Web and purchase behavior to implement track-based nurture programs.
Finally implement that birthday email program because you've been capturing birth date for a few years.
Automate where possible, sending emails to individuals based on time zone/location or previous engagement times.
Reducing List Churn/Inactivity
Upgrade from a one-size-fits-all single welcome email to a multi-email "onboarding" program that leverages Web behavior and demographic and interest data.
Move to early activation rather than waiting until well after subscribers have gone inactive.
Add an "opt-out alternatives" preference center that enables choice of frequency and address/channel/content changes or even to pause emails for a defined period.
Measurement
Move beyond process metrics (open and click rates, bounces, unsubscribes and spam complaints) to measure business-driven metrics such as cost reduction, impact on retention, revenue per email or brand value.
Analyze results by segment, demographic, buyer versus non-buyer, domain, etc., to provide insight for future strategies and programs.
Written by: