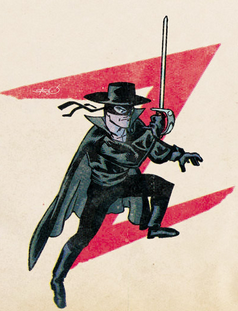 For those of you who are not familiar with the subject, let's start with good old Wikipedia.
A lot of internet marketers do not pay any attention to the e-mail signature. In fact, it is the most overlooked aspect of e-mail marketing. However, there are many useful things you can do with it. A lot of successful marketers use the signature section of their e-mails to leverage their entire marketing campaign very effectively.
Many marketing professionals believe that e-mail signatures serve as online business cards. These mostly-overlooked little spaces can help your customers, prospects and readers to connect with you at a personal level. Similarly, you can also use the e-mail signature to divert traffic. The opportunities are endless. You just need to have the right frame of mind to use it effectively. We've covered the 10 most important tips that will show you how to create an email signature that looks both attractive and efficient.
Standardization


A very important tip is to standardize your e-mail signature. It is deliberately put at the top so you could do it right from the start.
If you are a business with a lot of people working in it, it is important that every person should use the same signature style for creating maximum awareness and exposure for the brand.
On the other hand, if you are the only one who is going to use the signature, you don't have to worry about it.
Social Media Profiles
E-mail marketing and social media traffic is a two-way lane. Sometimes, you use your social media audience to increase e-mail subscribers, while sometimes you use your e-mails to increase your social media followers. It is actually a proven and effective technique for nurturing your leads with social media websites.
Therefore, it is a good idea to include links of your Twitter, Facebook, Google+ and LinkedIn profiles in the e-mail signature design. It will also give your readers a chance to connect with you personally. However, some marketers tend to go overboard with it. So try including only the links that will really benefit you and your business.
Keep It Short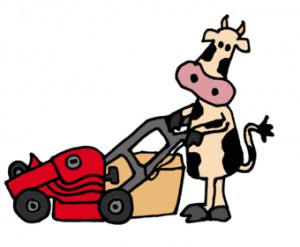 There used to be a tedious debate about the signature's length. Fortunately, the issue is all settled now. Ideally, an e-mail signature design should have 4-6 lines.
Anything less than 4 lines is not really an issue, though most marketers cannot fit all the required information in such less space. Moreover, inadequate information might also hurt your credibility.
Vertical Bars and Colons
Filling all the required information in just 4-6 lines can often become difficult. It is, therefore, a good idea to use 'Vertical Bars' and 'Colons' to separate closely-related information.
For example:
Mr. Tim John | Human Resource Manager | ABC Ltd.
Phone: 123456789 | Mobile: 987654321 | E-Mail: abc@gmail.com
You can choose either vertical bars or colons; it is up to your personal preference. However, the best practice is to use vertical bars as they are easier to identify.
Adding Hyperlinks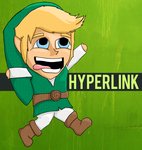 Adding hyperlinks in the e-mail signature design is another great idea – provided if you keep it highly relevant.
It may be really tempting to include a lot of hyperlinks, but keeping it relevant will bring better rewards and traffic.
A good idea is to at least include your website's link. Moreover, you can also create awareness for a particular upcoming product. Discount coupons also tend to work better than many other links. Just remember that your e-mail signature is not the place to sell.
Simplicity is the Way to Go!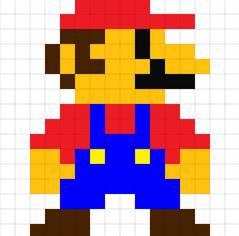 When creating the e-mail signature design for your campaign, always remember to keep it as simple as possible.
This is because you are never entirely sure about the end-result on different devices, screens, e-mail clients and browsers. Therefore, it is always best to avoid the fancy images, special fonts, graphics, and colors. Use the simplest and most commonly used fonts and colors. Try avoiding images to keep the entire design really simple.
The Divider
Another overlooked aspect of signature designs is how you divide it from the rest of the email. There are various ways for doing it, but the best practice is to use the hyphenated divider (---)
As most people are accustomed to seeing it, they instantly identify it as an e-mail signature divider. Moreover, it also looks very clean – much more so than many other options.
Adding Contact Information
Adding contact information in your e-mail signature design has the same concept of adding social media links. It is to establish a contact and relationship with your readers.
The important tips in adding contact information are:
• Do not include a lot of phone numbers. At most, add two.
• A lot of people prefer connecting via Skype. Although it is an extremely efficient form of communication, it can be a bit personal. Add it only if you are comfortable with it.
• Is it wise to add your e-mail address, too? Well, you should include your e-mail address as well. Why? Mainly because not every e-mail client and mobile app clearly showcase your e-mail information. Furthermore, if you use the "vertical bar", an e-mail address won't take a lot of space anyway.
Do Not Use Quotes
Using quotes in e-mail signatures has kind of become a norm. However, as a professional internet marketer or businessmen, you should avoid this.
There are a lot of reasons for not doing it. By using quotes, you run at a risk of hurting someone's sentiments and beliefs. Moreover, adding quotes in professional e-mails isn't really credible and sophisticated. It is also a waste of valuable space that you could optimize otherwise.
Have Multiple Signatures
Is it in contradiction with the very 1st tip I mentioned? Not at all.
The idea is to create multiple e-mail signature designs and to use them accordingly. For example, some businesses use different signatures for first-time e-mails and replies. Usually, the signature used in replies is shorter and more compact.
More importantly, the advantage of having multiple signatures is that you can use them to appropriate situations. For instance, you will be able to use different signatures for sending an e-mail to your target audience than to sending an e-mail to another business in your industry.
In Conclusion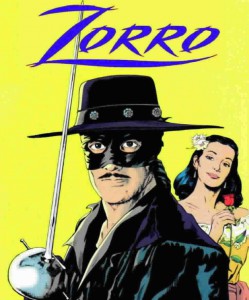 If you are not sure that you know how to create an email signature yourself, there are people and companies who will gladly do that for you, provided you pay a certain sum of money. What it all comes down to - you simple can't do without one.
The importance of email signature can hardly be overestimated. For this reason all email clients and email service providers (like Outlook and Gmail) allow you to create one. The same tools are available in software similar to our bulk email sender, which email marketers use for sending large quantities of emails. In this case the importance of quality email signature is even more important and can have great effect on the overall success of the email campaign.
We hope this handy little guide along with understanding of the basic principles of quality email design of your will help you succeed.
Written by: