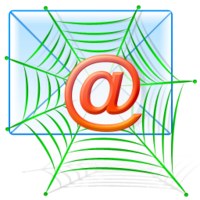 Hey guys, Happy to announce the new release of Atomic Email Hunter 7.0 -
email harvesting software
to build your own email list in hours. We have worked hard on AEH 7.0 to make it work better and faster. Here is the list of new features:
Export to OpenOffice available
Improved Facebook email harvesting algorithms
Email search Pause feature
Better reports (statistics)
Search Engine list is updated with new search engines
Download latest Atomic Email Hunter Now!
More info - description, videos, screenshots, testimonials
Atomic Email Hunter is a very flexible online email extractor designed to harvest email addresses and user names from the web sites you define. The email harvester is easy to use. In most cases all that is needed to get results is to enter a valid URL or type several keywords in the search bar. Atomic Email Hunter is a very fast email extractor that supports multi-threaded spidering. The email collector requires very little machine resources and can run quietly in the background on any PC connected to the Internet. Atomic Email Hunter does not depend on any additional software unlike many other email extractors and our email harvester can work through proxy servers.
Written by:
Boost your business
with AtomPark
Try our software and evaluate it in action