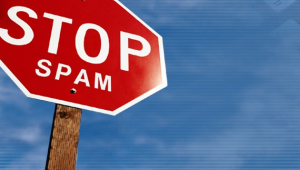 As we all know, not each SPAM-tagged email is spam, as the users usually mark most of the unwanted emails as Spam, even if they susbscribed to some service or newsletter before. So such SPAM-tagging may really harm your
email marketing campaigns
- email service providers use filters, that block often spam-tagged emails, and this means that your subscribers will not receive your newsletters and other mailings, even if they really want to and are waiting for them. I would like to provide you with a  TOP 5 Ways to reduce the SPAM-tagging of your mailings:
Make it easy to unsubscribe.
You should always place an unsubscribe URL in the footer of your email newsletter, or even have a special button for this, because it's way more better to have -1 subscriber on your email list, than +1 spam-tagging or even a spam-complaint to an email service provider or ISP.
Avoid generic "from" addresses.
Use "good-looking" FROM-addresses, as the messages from DoNotReply@ or info@ - looks like spam, even when it's good corporate mailing or a really useful offer.
Ask your subscribers about the content and the frequency of your mailings.
All you need to do is ask and your subscribers will happily provide you with the information on what's interesting to them and how often they are ready to receive your newsletters.
Write subject lines that describe a content.
Use subject line that describes a content, and NEVER advertise in you subject lines - recipients analyze emails by the subject lines, and as we all "hate" ads - we do not want to open an email that contains an ad.
Written by: