Hey guys, Just yesterday I was asked to check how Atomic
Email Hunter
works with the well-known website Craigslist.org The question was in a "famous" Craigslist's limit - 100 pages/emails limit to crawl. Craigslist has been limiting access to automatic software to its pages by restricting to visit/crawl more than 100 pages.  And how was I surprised when I extracted more than 1300 emails at a time! This means that Email Hunter's algorithms are able to "fool" Craigslist and now it's so easy to
extract emails from Craigslist
. Oh, btw, do not forget to decrease the number of threads from 10 to min 5, to make crawling less suspicious, and set crawling depth to min 50. Here you can see the screenshot-proof: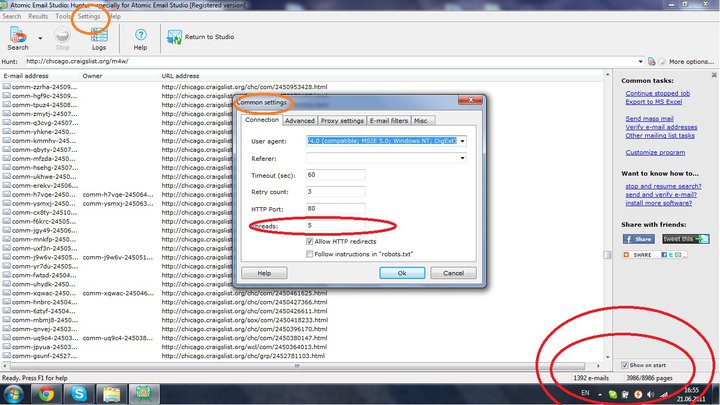 If you still haven't purchased the software, You can try all the awesomeness of it right now by purchasing it at a discount price. You can find out how you can learn about
Atomic Email Hunter discounts
or contact us directly and ask for one. We won't be greedy - we promise. You may also want to check out what it is that makes the difference between
cracked and genuine Atomic Email Hunter
.
Written by:
Boost your business
with AtomPark
Try our software and evaluate it in action