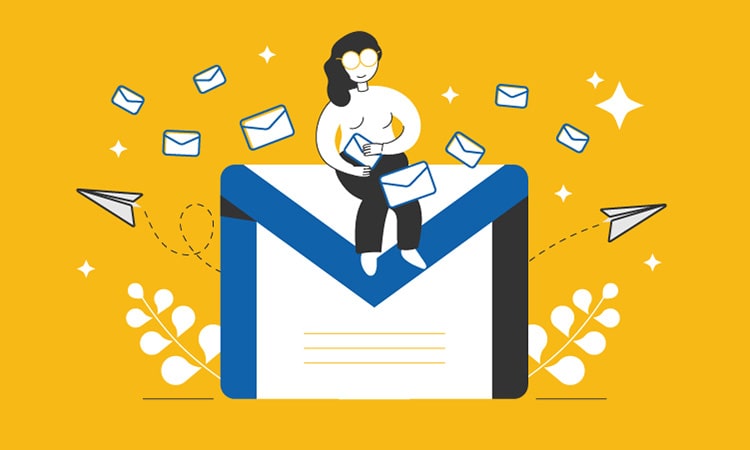 In the case you use a new domain where no mailings have been ever launched previously, or a domain that has not been used for a long time, you need to warm it up.
The truth is that when you start sending email campaigns with a new domain or new IP addresses, email services consider you to be an untrustworthy sender. That's why you need to warm up email domain to improve your reputation and avoid getting into spam.
What's warming up email domain
Warming up email domain means a gradual (within 4-6 weeks) increase in the power of mailings, that is, the number of letters sent. When warming up, you may start by sending dozens of letters per day and then build up a strategy of hundreds and thousands of letters sent daily.
If you neglect domain warming up & start sending a large volume of emails from a domain with zero reputation, the probability of all sent emails getting into spam will raise up to 100%. So, it's wise to prepare your IP before launch.
You may stick to an approximate domain warming up schedule: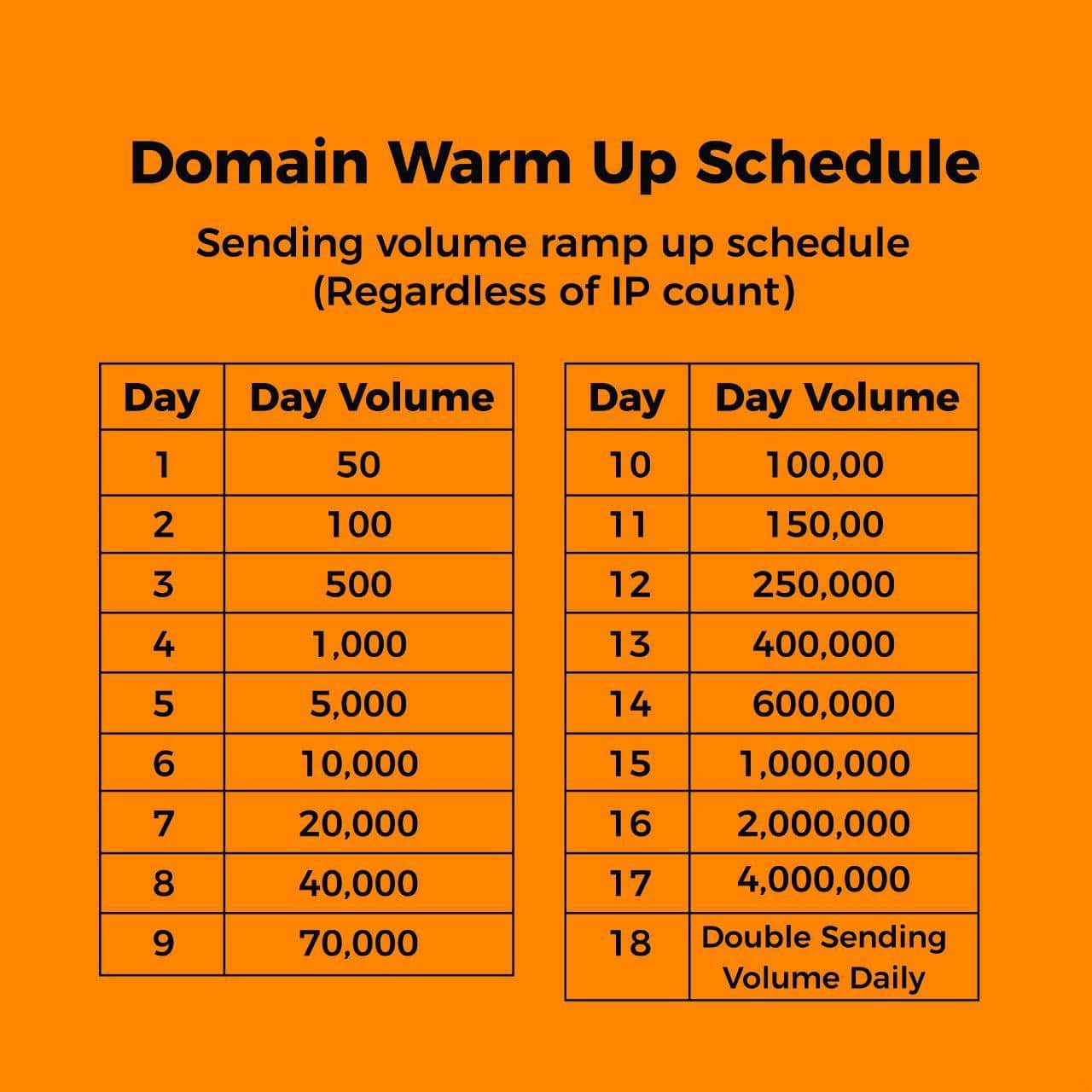 Here's what Business2Community recommends to do:
The key to domain warming is to spread out your initial sends over multiple days. For example, if you plan on sending 50,000 emails a week, we recommend that you split your lists into at least five groups of no more than 10,000 recipients in each list. Email only one group per day over the first five days.
Also, they recommend keeping an eye on your bounce rates. It's advised to monitor them throughout all of your mailing lists. When the bounce rate of your first one or several targets exceeds 10% – just stop sending.
How to warm up your domain
Before starting your domain warmup plan, it is also necessary to take into account several extremely important points.
Sending a first newsletter to new domain addresses
The quality of the letter is important both for warm-up and for further mailings. Check out if:
The letter contains an unsubscribe link.

A broken unsubscribe link leads to spam. Do not try to hide or make invisible the unsubscribe link - then the client will quickly find the Spam button.

Make the weight and length of the letter normal.

A recommended size is up to 100 Kb, the length of the letter so that there is no clipping. Gmail may cut a letter that is too long, along with an unsubscribe link.

Make the layout correct and clean.

Apply adjustable layouts which are displayed correctly on any device, especially mobile for your email bulk sending. Codes copied from a third-party visual designer with unnecessary styles are not a good idea.

Avoid stop words and other.

There should not be any obvious spam words in the subject line and the text of the message. Again, avoid abuse of caps, the letter should not consist of pictures only, etc.
What message is better for warming up? Neutral, useful and interesting for clients. So that there will be no reason for complaints.
Also, do not forget to limit the sending hours: the client is unlikely to expect the email notification at three in the morning or even worse. So, mind the right time & place.
Conclusion
Why domain warm up is needed? Domain warming up is a gradual increase in the number of submissions from a new domain or new IP addresses to increase the reputation. After the digital signatures have been verified, the base has been selected & the letters have been created, determining the warming up scheme – your ideal principle of increasing the number of deliveries. And Voila!
Feel free to ask for professional assistance here in the case you experience any difficulties. Good luck!
Written by:
Boost your business
with AtomPark
Try our software and evaluate it in action