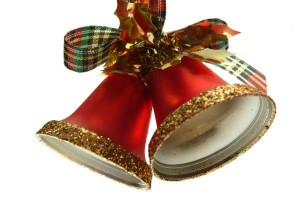 Hey guys, Hope you're doing great! Christmas is coming and we all know how important this time is for all kind of marketing channels, and email marketing is not the exception, even more - it's
one of the best marketing channels to use for Christmas marketing campaigns!
I will tell you how you can use Christmas-niche to boost your email marketing campaigns. 1. More opportunities to build your lists.
Christmas time is a gift time - just offer gifts to each and every person who subscribes to your list.
Have a special sign-up offer for receiving Christmas discounts.
Have a special "affiliate" offer where you ask subscribers to enter friends' email addresses which you will use to wish them a Merry Christmas.
2. More opportunities for additional mailings.
Timing is one of the most important email marketing aspects, so if you have your mailings sent once a week, you now have a chance to send more messages and it won't look like spam. Just don't forget to include both call-2-action and unsubscribe :) :
Wish your subscribers a Merry Christmas
Offer special Christmas discounts
Offer them gifts that may be related to your products, etc.
3. Additional tips.
Make your mailings look awesome - Christmas design is one of the best things that really sells.
Prepare some nice and warm words for your subscribers.
Use triggered emails - set Christmas-related autoreponder on following actions - sign up, sale, first login, etc. Use it for cross-sales.
Tell your subscribers and customers about your plans for next year - offer them one-time discounts or opportunities that will expire on Christmas.
Written by: