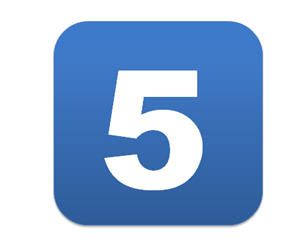 Hey email marketers, Hope all is well. As we all know there are few cornerstones of email marketing - email list,
email marketing software
, and content. Under content I mean design, texts, ads, graphics, and more. What I want to discuss today is email design - few tips and tricks on how to make your email newsletters more beautiful and useful. Here are 5 quick Email Design tips:
1. Embedded images.
Make sure your email newsletter is looking good even without all the graphics -  such ESP as Gmail blocks images by default, and your subscriber must accept images from you first. So you need to be sure that images do not affect the content of your email newsletter and it still looks perfect without the graphics.
2. Back-up copy of emails with background images.
MS Outlook and Gmail do not support background images, so the tip is - include image and just a COLOR into background tag (HTML allows both an image and a color to be coded in the same tag) , and such email clients as Gmail or Outlook will automatically display colored background, while others will display cool image.
3. Test your HTML.
Test your email newsletter on different email clients and browsers. No 2 clients or browsers will display your email newsletter in the same way.
4. Use Table of Contents.
If your email newsletter covers different topics try using table of content - this works as the navigation feature and as the description. Make your email newsletter easy-2-understand and easy-2-use (navigate) :)
5. Focus on call-2-action.
What is the mission of your email newsletter? Right, make sales. This is why you should focus on your call-2-action section, and make it interesting and useful - other content must lead to your call-2-action section, not steal the attention from it.
Written by: