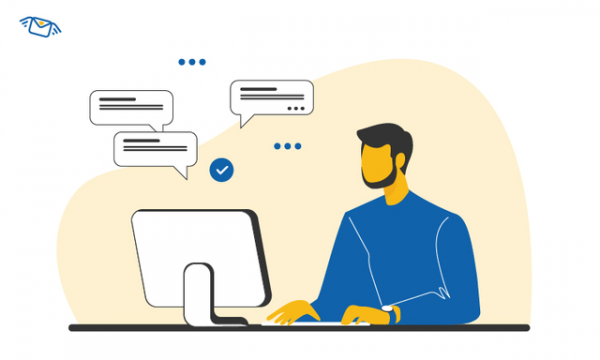 Sending bulk SMS online becomes a usual thing for entrepreneurs and businesses. This method of communication with clients is popular because of 7 billion active smartphone users.
To send SMS in bulk manually is tasteless in the modern world, professionals prefer using bulk SMS services. But two problems exist: how to send SMS without number and how to choose the right bulk SMS provider.
You are lucky because in this article we find a solution. Read the article and know how to send SMS via the Internet and what bulk SMS service should be.
Bulk SMS sending from PC to cell phone: What features should bulk SMS providers have?
The cell phones have a function of relaying the mass texts as well. You have to create a group of recipients from your contact list, create text, and send them. It is the only possible way to do it. That's why we would like to compare the cell phone's features with web services.
Features of bulk SMS service for sending SMS online
Mobile marketing requires accuracy. Before getting knowledge about how to send bulk SMS from PC to mobile you should choose a tool for mass texting. To make your choice easier we collect features that good SMS service should have:
Menu. The cell phones don't have this feature, but it is obtainable in the web service. You will work with the bulk SMS service very often. That's why it is very important to choose the service with a user-friendly interface.
Global coverage and prices. If your business or work is connected to various markets and in different countries, so the bulk SMS service you choose must include those countries. The popular ones include 200+ countries. The prices are different in every country. If we are talking about sending bulk SMS from a cell phone, the prices will be much higher than from web service especially if your recipients are in different countries.
Alphabetic name. This feature is available for web service only. It is possible to give the name of the company to the sender. You can send bulk SMS campaigns from your own Sender Name, for example, your store's name.
List manager. It is one of the menu's parts in web service and you can download the database with phone numbers in XSL, CSV, or other formats. The process of creating the list works automatically.
Personalization. This function helps you to personalize your SMS for every recipient. Such a personal touch will bring more attention to your announcement or advertisement. This feature is not available on cell phones.
Delivery reports. It helps to track every message or newsletter. In addition, it allows you to monitor delivery status and rates. The SMS service has the delivery reports only.
Templates. Save your time with templates. Once you have created it, you can use it in the next newsletters.
Automation. This function is used for planning and scheduling texts for a particular time and date.
Integration. Some bulk SMS services propose API integration of SMS for free. You can use this feature to automate the process of sending SMS via the Internet.
Support. Sometimes arise questions such as how to send bulk SMS from PC to mobile in the USA, India, Pakistan, or other countries for free. It is important when you know that there are people that help you at any time.
Extension and SMS software for PC
Sending SMS notifications is much easier if the chosen service works as an extension. Download it on the devices or laptops from the web stores and send texts much faster. In addition, some extensions (like SMS extension for Google Chrome) can also extract the phone numbers from the web pages you have visited.
You can install the bulk SMS sender on your PC too. Such SMS software for PC helps to create, edit, and manage the newsletters even without an internet connection.
We compared relaying the mass messages from cell phones and web services. It might be better to use the cell phone feature only if you have some small group of recipients and you do it once. However, if you make SMS newsletters often, you have to automate all the processes. Then you can save time and money.
In addition, we included the most important features of SMS web service to this list, but there are many more functions and interesting ideas, which you can share with us in your comments.
You have already known what features good bulk SMS provider has. Now it is time to see how to use one of the popular bulk SMS services and ensure that it is a simple task even for a baby.
How to send bulk messages from PC to mobile in Atomic SMS Sender?
Mass text messaging through the Internet is a very easy and cost-saving technology. The simplest way to create your first SMS consists of three "create":
Create an account in bulk SMS service. For this fill in the registration form: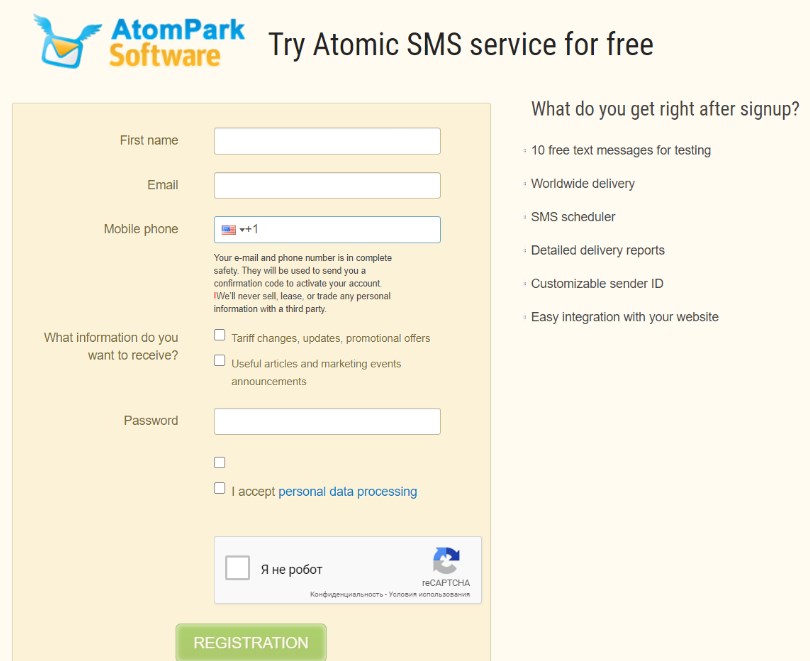 Create a list of recipients or just paste their phone numbers in the appropriate field: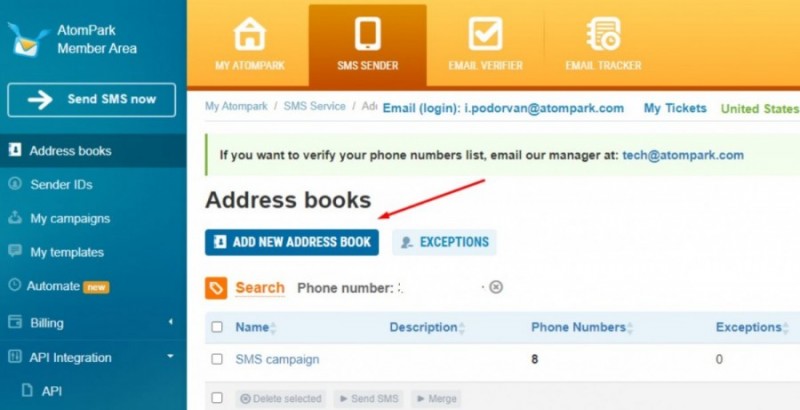 Create relevant text message and click "Send"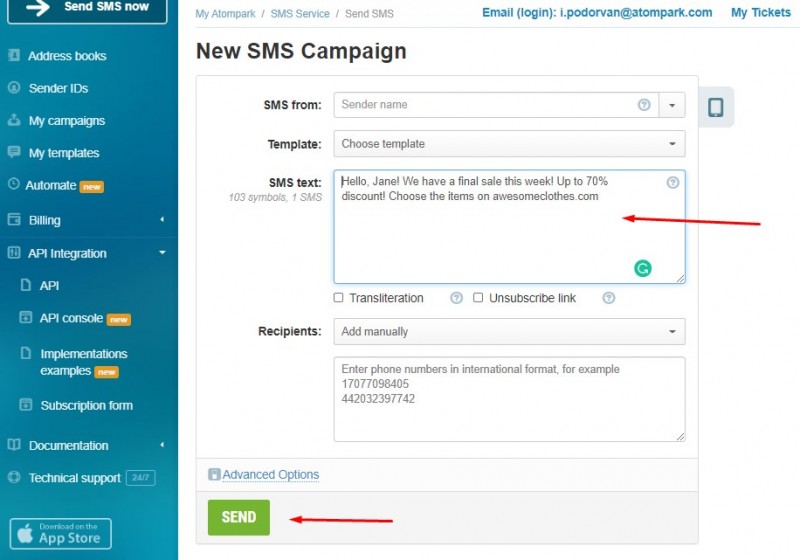 Easy-peasy, isn't it?
Let's practice how to evaluate bulk SMS Service on the example Atomic SMS Sender features:
To make the process of sending SMS online pleasant, register in Atomic SMS Service and send 10 bulk SMS from PC to mobile for free!
In our list of software there is also an email marketing softaware - Atomic email verifier for checking the email address, to do it online use check email validity online. 
Look through our another softwafe - email extractor from file on your computer, an automatic unlimited email sender, make mass mailings, track them conveniently with the email tracker program.
For good management of emails use our special software - email studio. We also have a great mailing list cleaning software for managing email lists. Using the email addresses collector, you can extract email addresses for sending letters.
Written by: