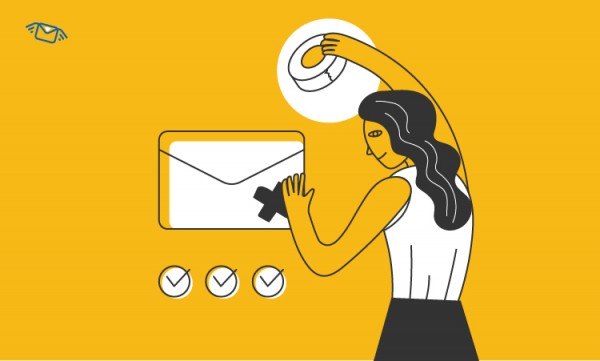 Sometimes people enter their emails incorrectly. Such misspelled email addresses can't receive messages. In order to make your contact list more relevant and valid, you should do something with damaged emails. The easiest way is just to remove them but in this case, your contact base will become smaller. If you want to save the number of your recipients you should try email repair. In this article, we will tell you how to repair email and how to delete incorrect addresses with the help of a
tool for contact list management
.
Why damaged emails are harmful to email marketing?
Misspell (damaged) emails
are - addresses that are written incorrectly. A big number of incorrect addresses in your
contact base
is not good for the reputation of your IP.
When you send messages to damaged emails they never reach any recipients
. A big difference between the number of sent and received messages seems suspicious for
providers
. So, they can
concern your mailing to be spam
. Thus, don't risk your reputation and learn how to correct email list or how to delete misspelled address if an attempt to recover it was unsuccessful.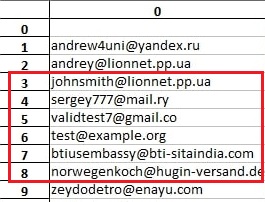 Emails that are inside a frame are damaged
How to repair damaged emails automatically?
This tool has a unique algorithm which works in the following way:
finds incorrect email format;
tries to repair the address;
checks the validity of the restored email address.
"How do I correct and address in a word mail merge list?" Atomic List Manager instruction
Here is a step-by-step guide:


So, for example, if 20% of the list turned to be damaged emails, try to repair them with the help of Atomic List Manager. Then check once again if there are any invalid addresses. If there are some, remove them.
---
Download Atomic List Manager and repair incorrect addresses for free
---
Written by: