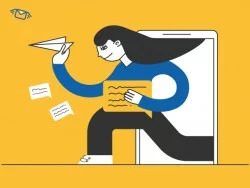 The goal of the entrepreneur is to boost sales. If you are one who wants the same and knows that bulk text messaging is the best variant for it, this article is for you.
We give you 21 templates of text messages that help to set the communication with customers and increase sales.
Read the article to make your text message marketing successful.
What makes short texting work?
Before creating a text message, set the aims. It can be:
Notification about sales, discounts, a new collection, etc.
Congratulations on the holidays.
Confirming customers' action.
When you have chosen the aim of the text message, start to create it. There is a universal formula for sales messages:
Greeting. If you want the receivers to read the messages further, then greet them at the very beginning. Practice shows that advertising messages without greetings are less effective.
The name of a receiver. Don't forget about personalization. Everyone likes to be called by name. Especially in messages for texting which is perceived more private than other channels.
The offer. Describe it shortly but essentially. Long text messages are harder to understand.
Call to action. The sales message without it has no sense.
Contacts. Add the address, link to the website, or telephone number of your company. So, it will be easier for the person to contact you if they have some questions.
Follow this formula creating messages for texting and your text messages marketing will bring good material reward.
In our list of software there is also an email marketing softaware - email verification tool for checking the email address, to do it online use verify email online. To make your work on email campaigns even more effective, we have developed software for files email extractor on your computer. Then, using an automatic bulk mailing software, you can make mass mailings. When all emails are sent, track them conveniently with the email tracker software.
For convenient management of emails use our special software - Atomic email studio. We also have a great email list manager software for managing email lists. Using the email addresses collector, you can extract email addresses for sending letters.
Texting samples for a successful bulk SMS campaign
To make the process of creating text message campaigns easier we give examples of messages that really work.
There are some occasions when you can send SMS to customers:
Notify about sales, discounts, novelties.
Give a personal offer.
Send authentication code.
Remind about payment.
Ask for feedback.
Remind about the appointment.
1. Notification and alert messages for texting
Sample 1
Hello, Kate! There is a great sale this month. Buy your favorite book with 40% OFF. Go to bookclub.com and choose the best items.
Sample 2
Hi, John :) We are happy that you are our client! To say thank you we give you 35% OFF! Enter the promo code THANK35 on the massmailsoftware.com and start shopping.
Sample 3
Hey, Emily! We've reached out to our assortments and give 15% to new collections. Go to the shop and choose clothes for autumn! Our address Maestro Street, 13
Why are these texting examples good?
Text messages correspond to universal formulas.
These texting examples are short and clear.
They have a powerful call to action, but unobtrusive.
These text messages templates have a friendly tone of voice that contributes to increasing clients' loyalty.
2. Confirming the order in text messages
Sample 1
Dear, Mrs Brown. Your package 234567 is accepted. Thanks for the purchase!
Sample 2
Your purchase 12345876 has been shipped to the post. Thank you for the order.
Sample 3
Your order #10983 is accepted. Wait for the courier within 3 days. Thank you for being our client. With love, MakeUp team.
Why are these texting examples good?
This type of textual SMS should be brief and short. Such messages include only needed information.
Gratitude for making a purchase in the shop.
3. Giving an individual offer in simple texts
Sample 1
Hi, Jane! You are the lucky one! We present you with a set of cups for purchasing amounting to $100. Go to the shop Crystal and take your gift! Our address is St. Mark's Place. Wait for you!
Sample 2
Hey, Donald! You are our VIP customer, and we want to present you with 70% OFF for 3 days. Hurry up and buy products with a good discount. Our website azon.com
Sample 3
Marie, we have been together for 3 years! Thank you for being with us! On that occasion, we give you 33% OFF. The offer is valid till 12, September. Wait for you in Victoria Shop. Our address Fulton Street, 18.
Why are these texting examples good?
These messages for texting are created according to the universal formula and include all elements.
The offer is individualized. So, receivers feel their specificity and importance for the company.
In the places where it is appropriate, we say "thank you".
4. Sending authentication code in a text message online
Sample 1
Your code for login on the website 425871. Don't transfer the code.
Sample 2
Your code 7412589. Enter it on the website atompark.com to login.
Sample 3
Code for authentication on the www.amaxon.com 12453
Why are these texting examples good?
The main information is included in these simple texts.
The sender reminds users that they shouldn't give the code to someone else.
For the user's convenience, the sender gives the URL to the website.
5. Samples of payment reminder
Sample 1
Dear, Mrs Pitt. Please deposit $20 parking. Respectfully, Doctor Parking
Sample 2
Mr Patel, please, pay $100 for the Internet to use all the advantages. Respectfully, Web360
Sample 3
Mrs Bush, you should deposit $1000 for your credit card till 12 November. With respect, Green Bank
Why are these texting examples good?
Despite these messages for texting requiring payment, they have a friendly tone of voice.
The SMS has a signature for texting. It is more common for email, but in bulk texting, it makes a polite atmosphere.
6. Fun asking for feedback in text messaging
Sample 1
Hey, Irene :) Recently, you've booked a room in the Rixos Hotel. Would you mind evaluating our service on www.reviewer.com? For this, we'll give 10% OFF on the next booking.
Sample 2
Dear, Mrs. Lanko! Yesterday you had dinner in our restaurant. Hope, you were pleased. We will be happy to get a review of our restaurant on www.revizorro.com. Respectfully, Veluroff team
Sample 3
Hi, Rose! We want to become better for you! Please tell me some words about our service.
Why are these texting examples good?
These text messages templates are personalized.
The sender gives contacts for getting feedback.
In some examples, the company proposes a reward for feedback.
7.    Reminding text messages
Sample 1
Hi, Alex! Tomorrow at 10:00 PM you have an appointment with a surgeon. Wait for you in DoctorPro. Our address Park Avenue, 76.
Sample 2
Hey, Marie. Don't forget about your appointment with the hairdresser today. Wait for you at 4:30 PM. Our address is Lafayette Avenue. 134.
Sample 3
Dear, Mr. Brown. You have an appointment with a psychologist at 5:00 PM. Dr Evans waits for you.
Why are these texting examples good?
Reminders SMS are aimed at increasing clients' loyalty. If the company cares about customers, it sends such SMS like these text messages templates.
These messages are personalized.
The sender left contact information and reminded not only about the appointment but also the time.
Text messages marketing requires being polite and clever. You should hold all information in the short texting and in that time add things for making a friendly atmosphere.
These examples above help to create bulk SMS campaigns without wasting extra time.
Atomic SMS Sender ― the best text messages service for a successful bulk SMS campaign
To make the process of sending text messages online easier, we propose choosing the right bulk SMS service. Atomic SMS Sender fits the best in this role.
Why Atomic SMS Sender is the best text messages service?
Our bulk SMS Sender has advantages that provide comfortable using:
user-friendly interface;
sending SMS worldwide;
low prices;
API integration with website or CRM system;
the ability to automatically inserting an unsubscribe link;
simple registration of alphabetic name;
ability to schedule a text message online;
support 24/7.
Using Atomic SMS Sender is also easy and pleasant. Let's show you how to send bulk SMS with this text messages service:
Get registered on the service. This will take you just a couple of minutes. Just fill in the form: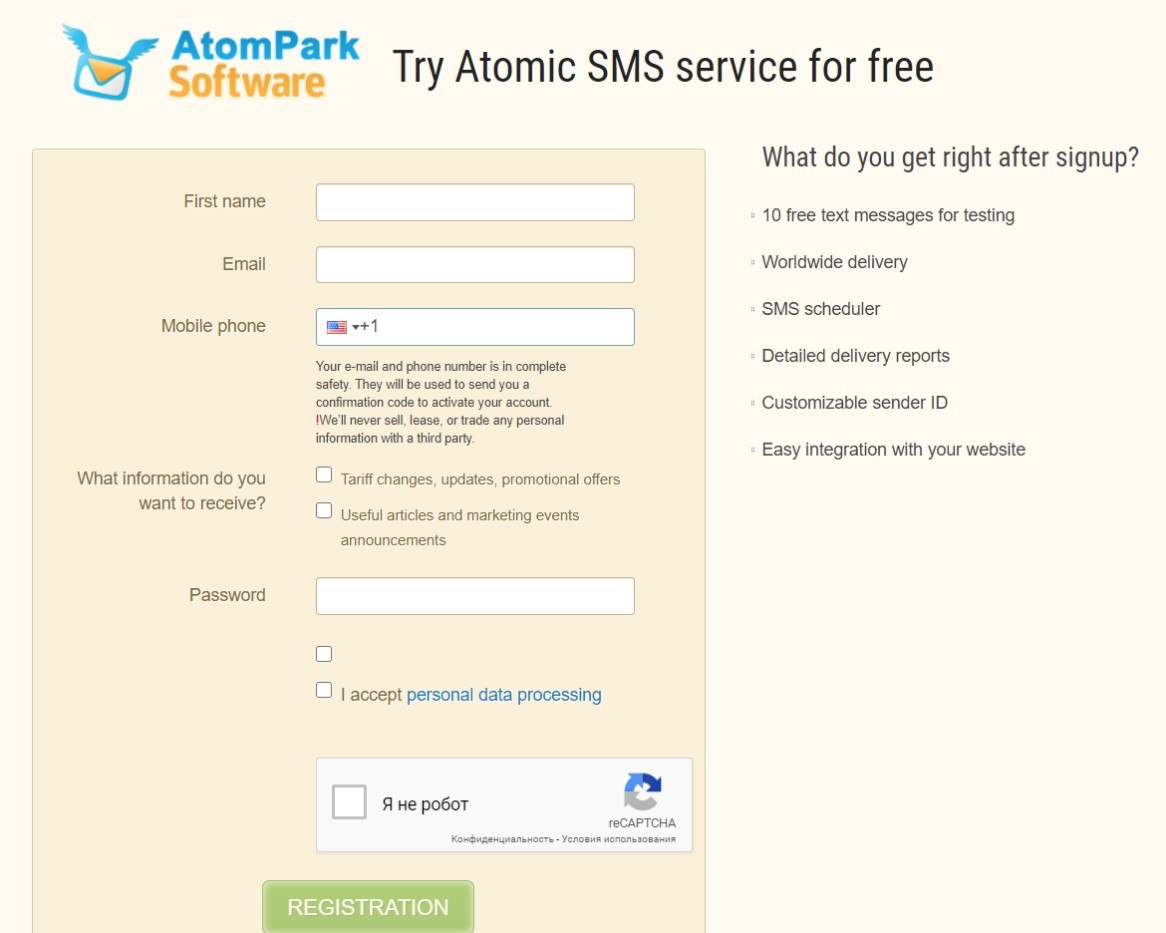 Add the list of the receivers. For this, select "Address books" and click "Add new address book" and enter its name. Also, you can write a description if you need it, but it's not compulsory. After clicking "Create" choose the most convenient way to add the contact base. You can add them by one, import from files of .txt, .csv, .xls, .xlsx formats, or paste from the clipboard.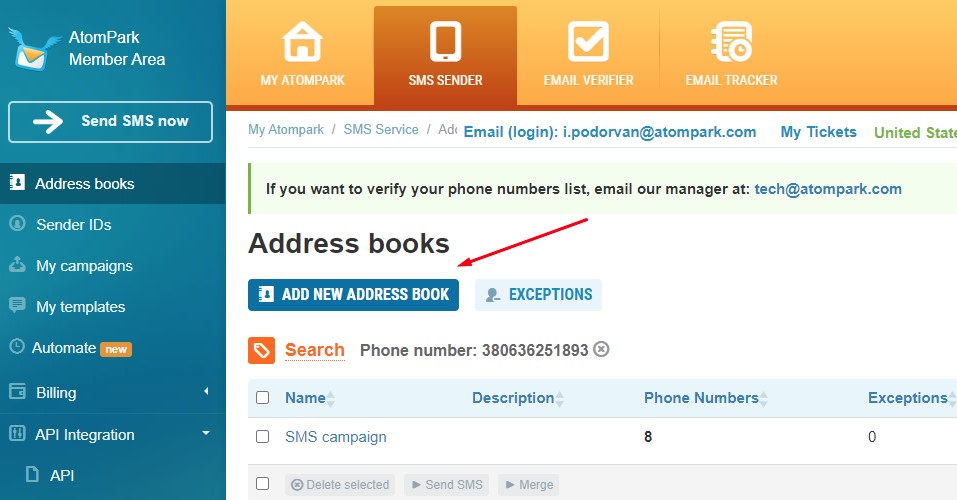 Register the sender's ID. For this, select "Sender's ID" on the panel on your left and leave the request for registration. You need to do this if you want to have a texting signature in the field: "From".

Send the messages for texting. For this, click the "Send SMS now" button. Then fill all the boxes in and choose one of the address books you have imported into the service. Also, you can tick the "Unsubscribe link" option and it will be added to the SMS text automatically.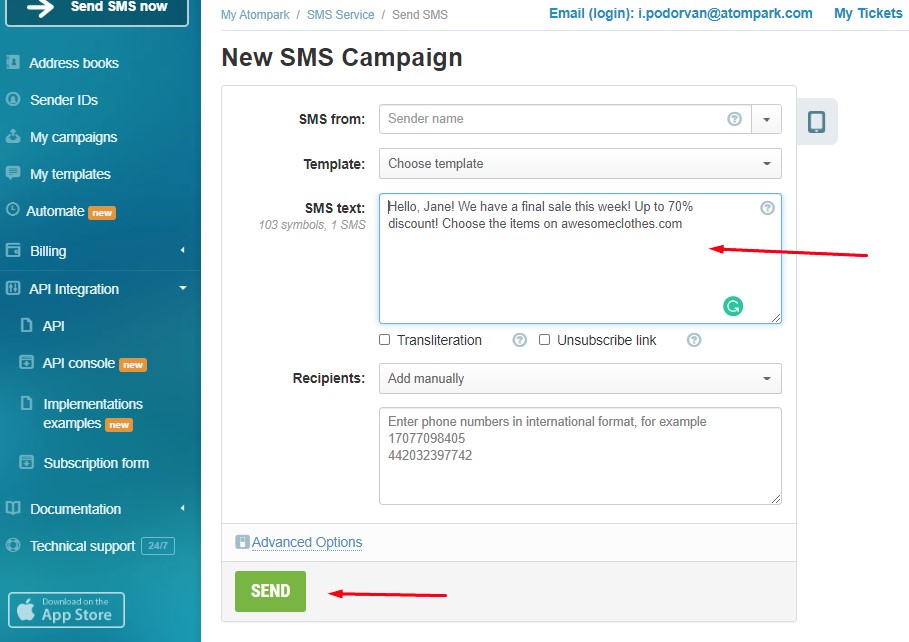 It is easy, isn't it? Just a couple of minutes and texting samples will be sent to a thousand receivers.
Conclusion
Now you know how to get a text message and make it work for you. Use our texting samples to create the best bulk SMS campaign. Be sure our tips help you increase clients' loyalty and sales.
Register in Atomic Bulk Sender and get 10 free SMSes to ensure that our text messages service is the best one.
Written by: