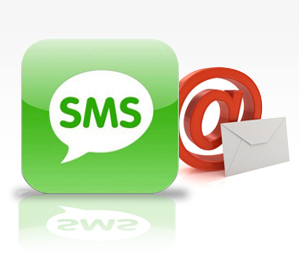 We all know how important social media websites and social networks are. This is a comfortable place for all of web surfers. Such social networks like Facebook or Twitter became a home page for so many users. Nowadays internet is not just checking websites, it's more like checking your social networking profile for all the news, info and updates you want and need. So what does that mean? Just one thing - you should make your leads and potential customers feel comfortable while you stay in touch with them. This means you should choose their communication channels, period. Here I prepared 5 steps on how to build Email and SMS list by using social media websites and social networks. Please enjoy!
1. More fans, more followers. Grow big.
Fans and followers are the gold of social network accounts. The more you have the more you can contact and convert. Use your website to convert visitors into fans and followers and then stay in touch with them using a social media - this is how corporations "make friends" with consumers. Make them feel comfortable - your website looks strange to them, not Facebook.
2. Web forms - conversion tool.
Have a custom built fan page. This will help you to put the web forms you want - email subscription, phone subscription, etc. It's all about a circle - visitors become your fans and your fans become your visitors and subscribers.
3. Ask them to participate - email or text you.
Free coupons costs nothing to you, so it's a good choice when you're thinking about making subscribers at no cost at all. Ask your fans and followers to text a custom number or email a custom inbox to receive a free bonuses. Sure you need to have a good bonus prepared for them.
4. Contests, giveaways and promotions.
Use contests, polls and giveaways to make your offers interesting to leads. The only advice here is see Terms and Conditions of each and every social network you want to run such activities in - this is very important, as some of networks do not allow this.
5. Sharing. Go viral.
Offer your leads something really interesting and make them share your content. Not for free of sure - provide them with another bonus or giveaway if he shares your page or activity with his friends. Let it go viral.
Written by:
Boost your business
with AtomPark
Try our software and evaluate it in action