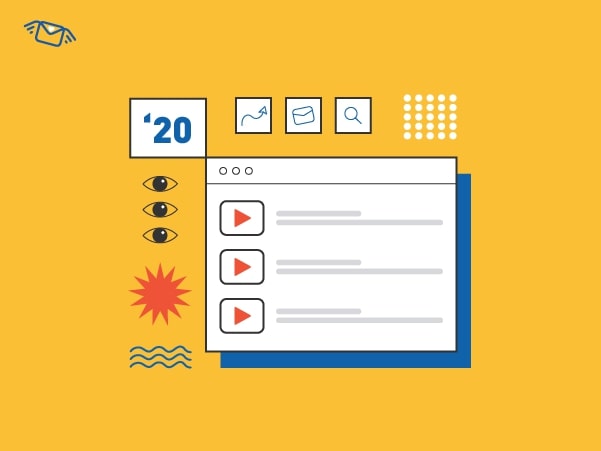 Though the whole world is on
quarantine because of COVID-19
, this is not the obstacle for self-development and education. Vice versa, many people now have more spare time for this. So, don't waste it and improve your professional skills! Atomic team is eager to help you with this. So, we have gathered the information about the best online digital marketing courses and webinars of 2020. Look through and choose something interesting and useful!
Webinars on digital marketing 2020: don't miss the chance to learn!
Here are some free webinars on marketing that will take place in 2020.
Free webinar Introduction to digital marketing
If you are a beginner digital marketer this webinar is for you. This is the compilation of useful information from Griffith University that will help to understand the basics of the new professions and avoid the mistakes. It will be presented by Engagement Director, Dr Timo Dietrich. You will learn how to:
Organize the digital marketing process.
Find out if there is something wrong with your current strategy.
Time and date
: 11th September, 12pm-2pm (Australian Eastern Standard Time)
Price
: free
Register for the webinar
The series of webinars for marketing specialists by Google Digital Garage
This is the educational project with online lessons by top specialists. Here is the list of the events planned on 2020:
Social Media Strategy, 15th of September at 10:30-11:30 and 21st of September at 16:30-17:30.
Writing for Social Media, 18th of September at 10:00-11:00 and 25th of September at 15:00-16:00.
Get Started with Analytics, 11th of September at 13:30-14:30 and 15th of September at 17:00-18:00.
Get Started with Digital Advertising, 17th of September at 15:30-16:30 and 22nd of September at 17:00-18:00.
Digital Marketing Strategy, 18th of September at 13:30-14:30 and 21st of September at 11:30-12:30.
All these webinars on digital marketing will be held by London time.
Price
: All this organization's marketing webinars are free.
Register for the webinar
5 Trends Hitting Email Marketing in 2020 Webinar
This is one of the best email marketing webinars of this year. The specialists of DriftEmail: Vice President of content and community Mark Kilens and Vice President of marketing Kate Adams will share the hottest trends for standing out from the competitors. Date and time: it's possible to watch the record any time you wish Price: this webinar on digital marketing is free
Register to watch the record of the webinar
Time for 2020: Social Media Trends and What To Do Now Webinar
The most useful of
social media marketing
webinars this year. Reveals the new technologies you can use in 2020. The speakers are:
Jamie Gilpin, Chief Marketing Officer.
Alicia Johnston, Senior Manager of content and communication at Sprout Social.
Date and time
: record is available to watch at any time
Price
: free
Register to watch the record of the webinar
Courses in digital marketing relevant in 2020: refresh and update your knowledge
We've found marketing courses: free and paid that you can take online being located anywhere in the world. Among them, there are the ones both for beginners and experienced professionals.
Fundamentals of digital marketing: a great online course in marketing for beginners
This is one of the best courses in digital marketing for newbies. It's developed by Google trainers and accredited by trustworthy institutions:
The Open University.
Interactive Advertising Bureau Europe.
There are 26 modules that will get you acquainted with the basics of digital marketing from the ground up. What you will learn:
How to set goals.
What is the structure of websites and how they work.
The rules of the website design development.
How to make the website user-friendly.
How to understand the potential clients' behavior.
The ways of distinguishing yourself from competitors.
What are the principles of the search engines work.
Why SEO (search engine optimization) is important and how to implement it.
What is SEM (search engine marketing) and how it works.
What are the peculiarities of marketing and SEO for local businesses.
How to promote your business in social media.
The rules of using mobile apps for marketing.
How to adapt your marketing campaigns for smartphones users.
The basics of email marketing.
What is display advertising and how to use it.
The tips on using videos in marketing.
The grounds of retargeting.
How to organize an online shop (including the nuances of orders managing and payment receiving).
The peculiarities of international digital marketing.
How to analyze the results.
Devote 40 hours to the lessons of this course and become a multi-skilled marketer!
Date and time
: you can start and continue any time
Price
: Free
Take the course
Digital Marketing Specialist (Master's Program): online course in marketing for advanced professionals
This is an awesome variant for those who want to improve skills. If you are not a beginner, but an experienced marketer who is eager to get some new knowledge this course is for you. What you will learn:
Creating strategy.
The comprehensive information about SEO and content marketing.
The full guide on PPC.
Advanced knowledge on using social media for marketing purposes.
The nuances of mobile marketing.
How to master digital analytics.
As a bonus, you will get access to the following marketing tools:
Crazy Egg, a heatmaps and A/B testing service.
Feng-GUI, a tool for analyzing attention and attraction of the visitors on the websites and ads.
SE Ranking, a service for online marketing with the features for SEO, SMM, and PPC.
Date and time
: You can start and continue taking these digital marketing courses online at any time
Price
: €1999
Take the course
---
Attend the informative webinars and online courses in marketing to develop yourself as a professional. And the Atomic products will help you to try the new tricks in email marketing you have learned.
Written by: