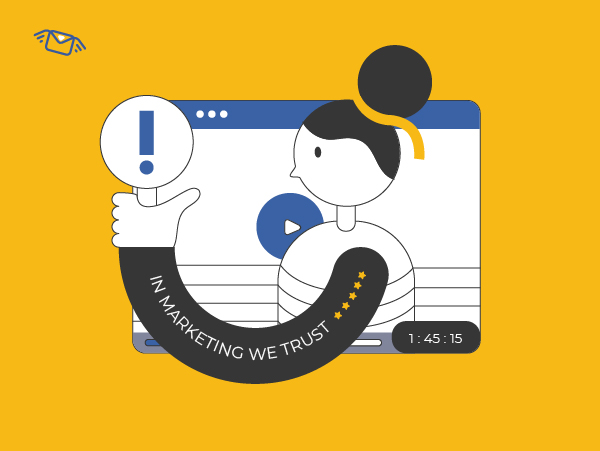 To develop in the field of Digital Marketing, you need to  monitor trends constantly, learn and put new knowledge into practice.
We prepare a list of new and effective webinars, so you are able to improve your skills. Let's start together!
Upcoming and available webinars on marketing
How To Increase e-commerce Store Sales
Tim Cameron kitchen, UK's best-selling SEO author and Head Ninja at SEO specialists Exposure Ninja, will tell us how you can improve website sales.
E-commerce is a business model that helps businesses to buy and to sell things.
You'll learn:
What a perfect e-commerce home page looks like

How your product pages should look

Which minor changes bring major sales increases

Why content on websites is important

Watch webinar here.
How to prioritize digital marketing tactics
Watch a Fresh Thinking Live! Webinar, where experienced digital strategists shared their knowledge on prioritizing digital marketing tactics.
Watch the webinar and learn about:
How to increase productivity

How to deal with a big amount of tasks

Progressing innovation and creating ideas

Why prioritizing tactics improve your work outputs

More detailed information you can get on the website.
Why UX, SEO and content are a dream partnership for a highly successful website
Join the discussion where members of Fresh Egg team shared their knowledge on working collaboratively to enhance results.
From this webinar you will learn:
How to research correctly to address the challenge and obtain insight to take the project forward

Why data dives are crucial in informing areas of focus

How to use search intent to feed into user testing, and how it influences UX

Why you should be utilizing user research

How data insight provides UX recommendations and results

Watch the webinar here.
Technology for marketing
Technology for Marketing Virtual 2021 is a platform for the most innovative ideas.
Marketing leaders share their experience and give advice about modern marketing.

It's a good opportunity for brands and retailers to get creative. Let's explore social media strategies during lockdown and beyond and the future of the agency post-COVID!

You will see:
Best practice and challenges in the marketing industry in 2021 

Real-life stories of brands and retailers across B2B and B2C who are using martech to innovate and boost revenues.

Why you have to choose to host two technology virtual conferences at once.

Digital Marketing Essentials – Make Your Business Stand Out
Marketing evolves, and leveraging digital marketing techniques is essential for any business to stand out.
"Webanardesk" designed a workshop for small business owners and marketing managers. The workshop will cover important aspects of digital marketing that are the most important for your business.
Experts will share their experience in SMM, SEO, content creation and email marketing.
You will see: 
Digital Marketing Trends: digital marketing trends all business owners should know

Content Creation: creating effective and useful content

SEO: why Page 1 is so important

Email Marketing: what makes an effective EDM?

Social Media: planning content and engaging your audience


Details to join the workshop on Zoom will be sent to you via email closer to the date.
Amazon Listing Optimization: How to Create Top-Selling Amazon Listings
How can you increase sales on Amazon? What is the best way to optimize your listings?
There are no simple answers or magic pills, but don't worry — speakers will tell you their insights!
Join this all-star panel of Amazon experts, and you will learn:
How to improve the discoverability of your products by optimizing your listing content for search engines

How to improve the quality of customer service and increase conversions

How to create top-selling Amazon product pages

Register here.
Create the Perfect Lead Magnet for Attracting Your Ideal Client
Do you know what "lead magnet" is? And how to use it?
Lead magnets can be different. For example checklists, reports, white papers. Sometimes temporary access such as free trials and subscriptions.

Giving away a lead magnet is a good way to have a person's information. It is important because it's a sales lead: the person is now a prospect who has demonstrated interest in what you sell.

Once you have that contact info, then it's your chance to turn a lead into a paying customer.
In this webinar, Jimmy Newson will tell you the process he uses to help his clients.

Take the time to study, and you will know:
A step-by-step process to choose the best topics to capture the attention of your audience

Questions your audience cares about the most 

Ways of building a complete system around your new lead magnet

Watch the webinar here.
Digital Marketing Europe 2021. Conference + Expo
The event brings together people and companies that work in the field of global digital marketing. You will learn more about the industry and development opportunities.
Experts prepared actionable content on the newest digital marketing insights, upcoming trends, and capabilities marketers need today.
Join the event, and learn:
How to work with digital tools

How to turn data into actionable insights

Science of generating traffic, conversions and sales

How to use digital marketing channels for brand awareness

How to build a marketing technology stack

More detailed information you can get on the website.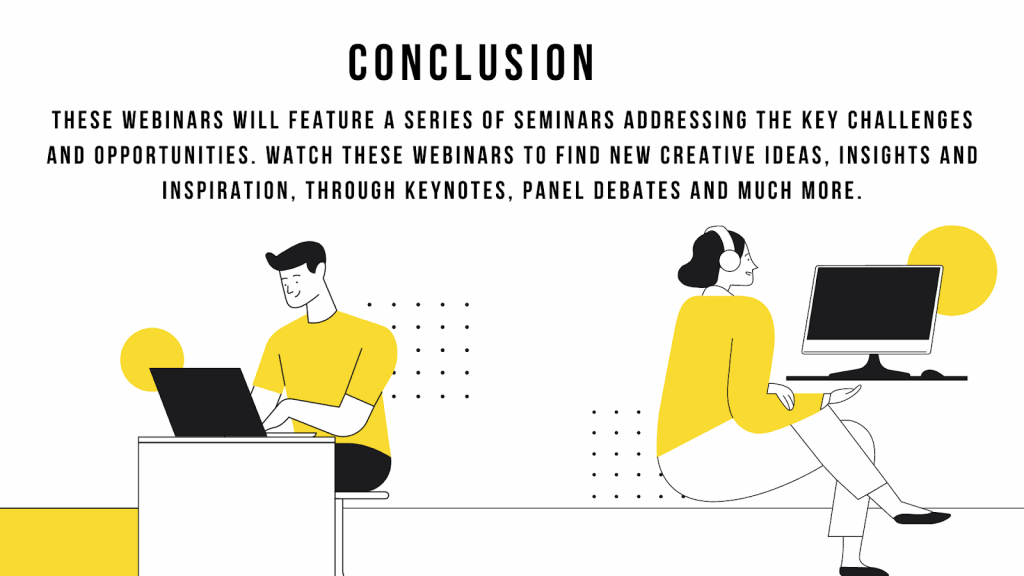 Written by: